Ban on prescribing OTC medicines in UK delivers big cost savings
+News
Ban on prescribing OTC medicines in UK delivers big cost savings
Tuesday 5 December 2017, 04:33 PM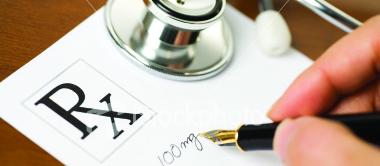 Restricting prescriptions for OTC medicines could free up millions of GP appointments, according to the NHS
GPs in England have been banned from routinely prescribing medicines available over the counter, in a move the NHS hopes will save up to £141 million ($275 million) a year.
The ban affects 18 treatments which are classed as "products of low clinical effectiveness" and include fish oil, herbal remedies and homeopathy, the general practice news website GPonline reports.
NHS England will also consider further restrictions on routine prescribing of OTC medicines for 34 conditions that are either self-limiting or can be managed by patients themselves, such as mild acne or oral thrush, with potential savings of £190m a year.
The restrictions could also free up millions of GP appointments, according to the NHS.
But Pharmac says a similar move in New Zealand would not deliver the same cost savings.
"New Zealand is different from the UK in that we fund many products that are sold over the counter, and treatments such as paracetamol represent a fraction of our budget," Pharmac director of operations Sarah Fitt says.
Pharmac's annual tender drives down the price of funded medicines and means New Zealand pays some of the lowest drug prices in the world, Ms Fitt says.
For example, Pharmac pays $0.0063 for a 500mg tablet of paracetamol, $0.012 per tablet of low-dose aspirin and $0.00945 per 200mg tablet of ibuprofen.
In 2016/17, 9 per cent of the drug-buying agency's budget went towards funded medicines for 80 per cent of patients.