A diagnosis of epilepsy should not preclude an active sporting life
+Clinical
SPORTS MEDICINE
A diagnosis of epilepsy should not preclude an active sporting life
Tuesday 14 November 2017, 10:12 AM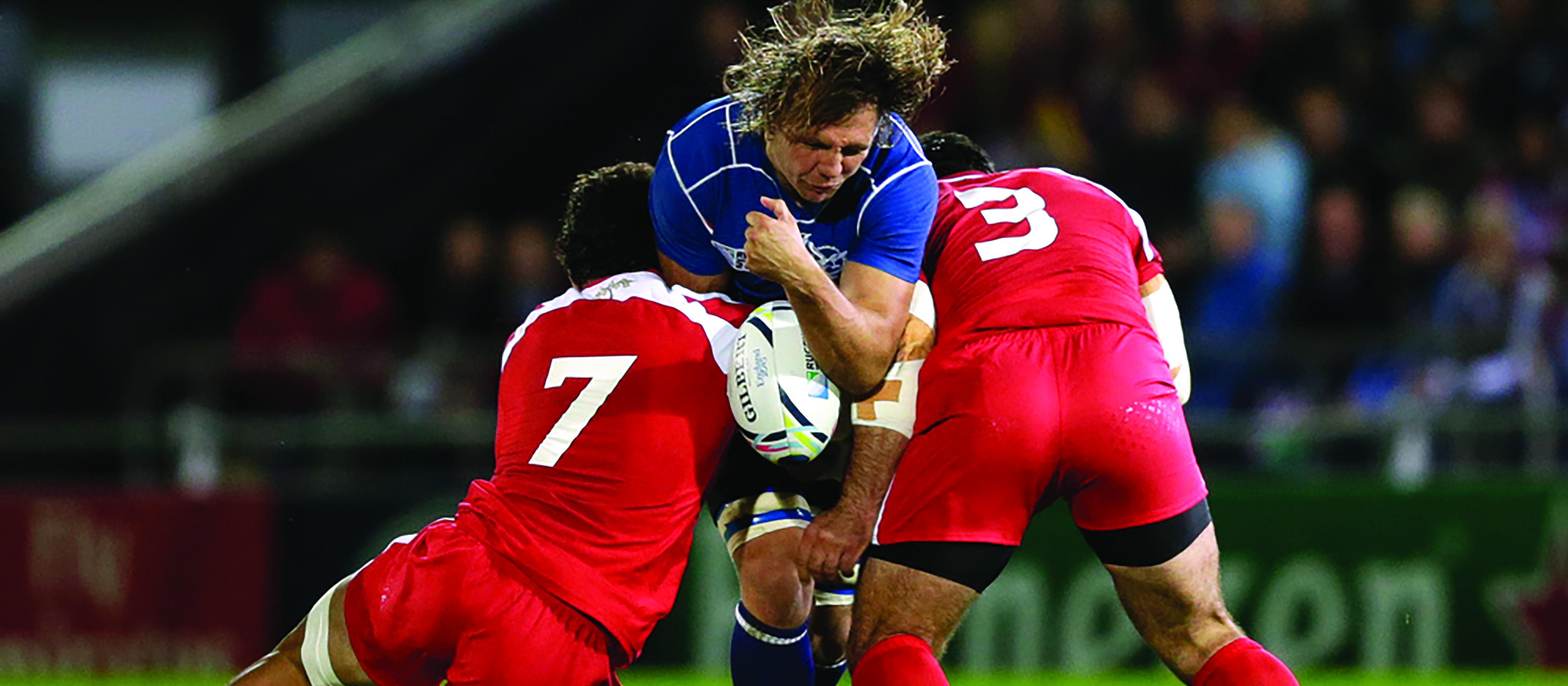 Most team sports are fine, including contact/ collision sports like rugby
For good seizure control, a healthy lifestyle should be maintained, and exercise is a part of that, provided a few simple rules are followed. Physical activity also significantly helps people with epilepsy remain integrated in society
Epilepsy is a common condition, affecting about 2 per cent of the population. These people can still participate in sport, but there are a few simple guidelines to apply.
If the seizure lasts for more than five minutes, medical assistance should be summoned
In fact, the most common cause of seizure on the sports field is in association with an acute concussion (so-called concussive seizures). These occur in players with no known history of epilepsy. They are generally self-limiting and tend not to recur once the effects of the concussion resolve.
This article, however, concentrates on the advice for patients with known epilepsy. These people can still en­joy an active sporting life, providing a few simple rules are adhered to.
The first thing is to try to identify the precipitating factors for their seizures. Specific things that can lower a person's seizure threshold include sleep deprivation, alcohol consumption and the use of recreational drugs. In about 10 per cent of patients with epilepsy, exercise appears to precipitate a seizure. This applies particularly to those with symptomatic partial epilepsy (ie, an un­derlying structural brain lesion). However, in the vast majority of patients, physical exercise has no adverse ef­fect on seizure control. In a Norwegian study, one-third of patients felt that regular exercise contributed to better seizure control.1
The most common cause of poor seizure control is lack of compliance with anticonvulsant medication. Therefore, the GP has a crucial role in talking with pa­tients and encouraging them to take their medication regularly. Fewer breakthrough seizures means they can get on with their life. About 60 per cent of patients can achieve complete control of seizures with medication. The figure is higher for those with juvenile myoclonic epilepsy, and lower for those with focal-onset epilepsy.
Sports to advise against for the person with epilepsy
Absolute
contraindication
Relative
contraindication
(needs supervision)
• motor sports
• scuba diving
• shooting
• archery
• rock-climbing
• hang-gliding
• flying and gliding
• sky diving
• swimming
• cycling
• cross-country skiing
What sports are suitable with epilepsy?
In essence, most sports and physical activities are appro­priate for people with epilepsy. General fitness training in a gym is ideal, as there are others around and the activity is indoors and away from road traffic. Most team sports are fine, including contact/collision sports like rugby. Normal safeguards for participation should be followed. A few sports and activities should be contraindicated – see panel.
There are some simple pieces of advice for the person with epilepsy who exercises.
• Remain well hydrated and drink according to thirst during an event.
• Do not miss meals, and eat a nutritious, well-balanced diet that contains sufficient micronutrients.
• Avoid exercise with an intercurrent infection.
• If you experience a concussion, you must get checked out by a doctor before returning to competition. (This applies to all players with a concussion, not just those with epilepsy.)
It is important patients inform family, friends, team mates and coaches about their condition, and these peo­ple should understand what to do in the event the patient has a seizure. For lay people, this can be a frightening event, and even brief seizures lasting less than a minute seem to go on forever for the person witnessing them. Bystanders should remove nearby objects to prevent the person striking them and, once the convulsion ceases, put the person into the recovery position. If the seizure lasts for more than five minutes, medical assistance should be summoned. It is normal to have a postictal phase of confusion for maybe half an hour, so this should not be of major concern.
Finally, there are some occasions when there may be an underlying condition contributing to the seizures. Seizures may be in the presence of a syncopal episode. The best management for syncope occurring in the sport­ing context is to lie the person down and elevate their legs, so bloodflow returns to the brain. These people usu­ally "wake up" within seconds and make a rapid recovery within a minute or two. Well-meaning bystanders should be discouraged from trying to prop the person up.
The other condition to be aware of is long QT syndrome. This is often associated with a family history of the condi­tion or unexplained death in a family member at a young age. The resting ECG is diagnostic of the condition.
In summary, epilepsy is a lifelong condition, but good seizure control can usually be established and maintained with regular medication. A healthy lifestyle should be maintained, and exercise is a part of that. There is a lot of public fear regarding epilepsy; however, enabling a person with epilepsy to continue with sport and physical activ­ity is a significant part of their remaining integrated in society. See also the recent article How to Treat Epilepsy in New Zealand Doctor, 30 August.
Chris Milne is a sports physician in Hamilton
Earn CPD points with ELearning
Go to ELearning for a downloadable pdf of this article and your RNZCGP reflective learning form. Click here
References
1. Nakken Ko, Bjorholt PG, Johannessen SI et al. Effect of physical training on aerobic capacity, seizure occurrence and serum level of antiepileptic drugs in adults with epilepsy. Epilepsia 1990;31:88–94.