Mesh slings for urinary incontinence to remain in use
Chris James' final sentence has been altered to make it clear work on a registry is continuing
+News
Mesh slings for urinary incontinence to remain in use
Monday 12 February 2018, 03:43 PM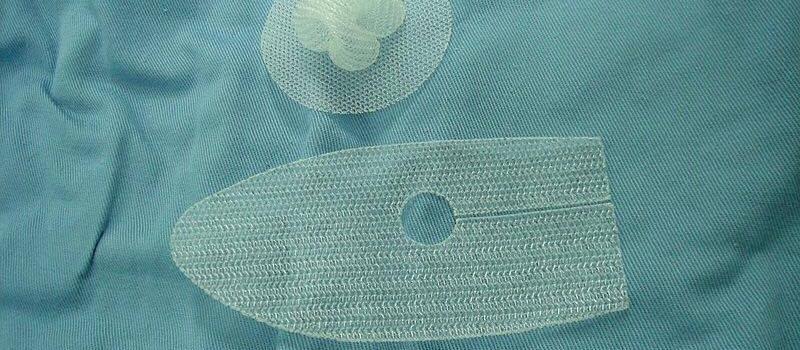 Medsafe has moved to allay fears of a total ban on surgical mesh products for stress urinary incontinence
Medsafe has clarified its surgical mesh ban statement from last year allaying fears of a ban on mid-urethral slings used to treat stress urinary incontinence.
In a press release on 11 December, Medsafe listed 29 mesh products used in urogynaecological surgery for which it was taking regulatory action to effectively remove them from supply and limit their use.
The Medsafe statement explained its response to an Australian review of the safety of mesh would be "effectively a limit on the supply of mesh for the repair of pelvic organ prolapse and stress urinary incontinence rather than a limit on use of surgical mesh for other types of surgery".
Urological and gynaecological surgeons widely interpreted this as including a ban on the use of mid urethral slings for stress urinary incontinence, as well as transvaginal mesh for pelvic organ prolapse.
However, in a statement released 31 January, Medsafe clarified that its regulatory action had only resulted in 16 transvaginal mesh products used solely for pelvic organ prolapse and one single incision mini-urethral sling for stress incontinence being removed from the market.
Medsafe group manager Chris James says of the 12 remaining products, those with dual pelvic prolapse and stress urinary incontinence use had or would have their instructions amended to stipulate they can no longer be used for pelvic organ prolapse; others will or already have changed their safety information to add risk warnings and emphasise the need for informed consent.
Medsafe will continue to monitor the use of mesh, Mr James says.
"Work on a registry of all mesh implants is continuing, including a cost benefit analysis which is continuing to be progressed following the regulatory action."
Decision to follow TGA applauded
Urological Society of Australia and New Zealand vice president Stephen Mark applauds Medsafe's decision to follow the Australian Therapeutic Goods Administration's process which still allows the use of abdominal mesh for pelvic organ prolapse and mid-urethral slings for stress urinary incontinence.
Dr Mark says New Zealand is in a zone where time is being taken to work out which use of mesh is acceptable, due to an increase in awareness of potential complications and an administration which is willing to listen.
"There is absolutely no question that mesh has created some problems, so there needs to be a process of getting it right," he says.
While it is frustrating government action on surgical mesh has taken so long, he is happy the new administration is taking complaints and advice on board and acting on it.
Surgical mesh procedures are still taking place, but patients are appropriately hesitant about having those procedures and some are putting them on hold, Dr Mark reports.
He predicts mid-urethral sling use will continue but says the heightened awareness of risk and a better selection process will cause many patients to seek other options.
Dr Mark supports the idea of a surgical mesh registry but cautions it will be expensive and needs adequate funding and support from either government or the manufacturers.
Ongoing informed consent
A joint letter to Medsafe from the Royal Australian and New Zealand College of Gynaecologists and the UroGynaecological Society of Australasia, in response to Medsafe's 11 December announcement, rails against the potential pulling of mid-urethral slings for stress urinary incontinence repair.
The letter calls for "ongoing work in the areas of informed consent for patients, the credentialing of surgeons to perform these procedures and the robust monitoring of outcomes and complications from these procedures.