Patea clicks: Finding GPs down the wire
+In the spotlight
In print
Health IT
Patea clicks: Finding GPs down the wire
Thursday 14 September 2017, 02:21 PM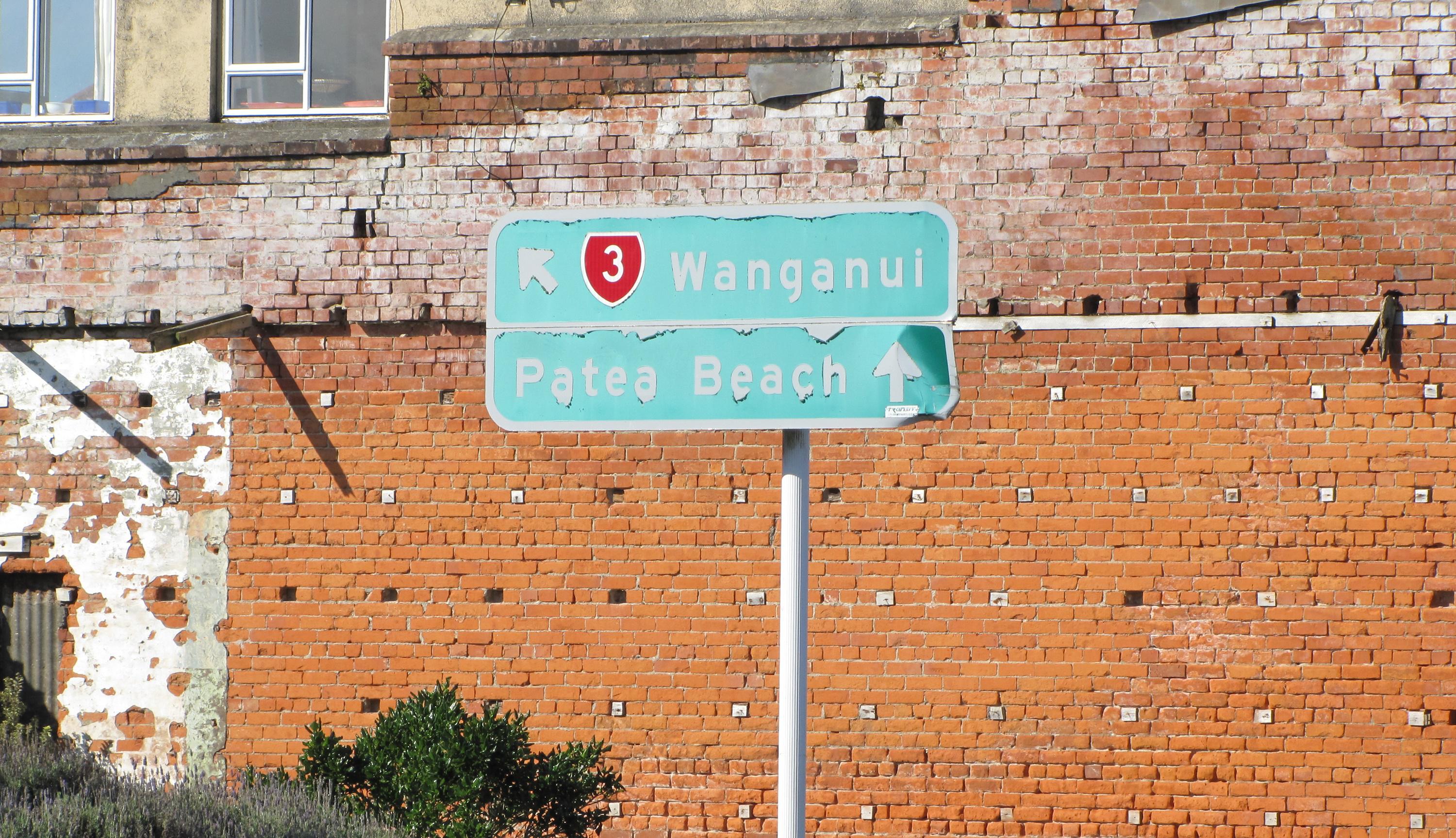 When the trust that runs Patea's sole general practice could no longer attract even a locum GP, 2300 patients were left in the lurch. Now the town with no doctor has become the launching pad for two new telehealth services. Aaron van Delden visited the home of Poi E to investigate
Recent history hasn't been kind to Patea. Once South Taranaki's main hub, the town had a busy river port serving its rich agricultural hinterland by shipping exports of cheese, wool and flax, and meat processed at the local freezing works.
In its heyday, the works employed several hundred people, and it remained the basis for the town's economy for decades. But trade liberalisation and higher export standards dealt the works too big a blow, and it closed in 1982. Since then, Patea's population has halved to 1000, its hospital and banks have closed, its doctors and accountants have left.
Two years after the works was mothballed, the community pulled together to help fund the recording of the album Poi E, produced by the late Dalvanius Prime, whose father had been a local freezing worker. Performed by the Patea Maori Club atop the town's Aotea waka memorial, the waiata of the same name became a pop hit and embedded Patea in the nation's psyche.
I would say we can actually treat more than 50 per cent of the patients who come for a virtual consult, but there's a lot more that comes from a medical evaluation than just treating a patient
Fast-forward three decades, and the amenities the town lost all those years ago have not returned.
But Patea is still a service town for its rural environs, and the local health clinic has 2300 enrolled patients – more than double the town's population. Those patients were left without a doctor when the trust that runs the clinic couldn't find a GP to replace a locum whose contract expired on 30 June.
Patea & District Community Medical Trust had been set up to ensure the town's last remaining general practice didn't close when its GP owner moved on. That was more than two decades ago, but trustee and local farmer Brett Honeyfield says attracting doctors has always been difficult.
Patea Doctors hasn't had a permanent GP for several years. When practice manager Christine Steiner began working at the clinic in 1998, two GPs worked four days a week each. They were keen fishermen and hunters so enjoyed their long weekends in the region's great outdoors.
Ms Steiner has found a GP's "lifespan" at the practice tends to be six years. That wasn't too much of a problem until about four years ago, when the last permanent GP left and the clinic began relying on locums.
When you live rurally, you expect to travel a bit
When you live rurally, you expect to travel a bit and don't often get to the big shops or a supermarket, but you still expect the basics, Ms Steiner says. However, a critical shortage of GPs in the region and, to a lesser extent, New Zealand means doctors can pick and choose where they work. And Patea is not being picked or chosen.
A critical shortage of GPs in the region and, to a lesser extent, New Zealand, means doctors can pick and choose where they work. And Patea is not being picked or chosen
The nearest general practices to Patea are in Hawera, 20 minutes away via State Highway 3, but they don't have capacity for 2300 patients and, as Mr Honeyfield says, some Patea locals don't have the means to travel out of town.
As a stopgap, Patea Doctors' three nurses were working under standing orders, managing uncomplicated urinary tract infections, impetigo, sore throats, earache and chest infections. The PHO, Pinnacle Midlands Health Network, arranged for a GP to visit the practice, albeit sporadically, to see patients with ailments that couldn't be treated by a nurse.
The trust also managed to sign a contract with two locum GPs, a couple from the UK, to work from 9 October until Christmas, but that didn't alleviate the need for an immediate solution.
It came in the form of a videoconference system set up by Pinnacle Midlands. The technology allows GPs from Taupo Medical Centre, another of the PHO's clinics, to have virtual consultations with patients in the Patea surgery.
It's essentially a secure version of Skype and, in the last week of July, Patea Doctors became the first Pinnacle Midlands practice to use it.
Consultations take place between 9.45am and 11.45am four days a week.
Patients have long depended on the clinic's nurses, especially for continuity of care when locum GPs move on, and this solution relies on their input, too.
They work in rotation during the virtual consultation sessions, bringing in patients 15 minutes before their doctor's appointment to take their height, weight and blood pressure, and assess their symptoms.
This means the Taupo-based doctor is briefed before the consultation begins. The GP also has access to patients' electronic health records.
The nurses sit in on the consultations, taking further observations on behalf of the doctor, such as looking at a sore throat or moving the camera around so the GP can make an examination.
Taupo Medical Centre GP John Chico finds it's not all plain sailing, "because I'm a hands-on doctor and rely on listening to a person's heartbeat or looking inside their ear".
Dr Chico trained and practised in the US before taking on a locum assignment in New Zealand.
Despite his reservations about telehealth, he welcomed the chance to try it. "Whether I like it or not, I think this is going to be part of medicine in the future, and I'm going to have to get used to it sooner or later."
Videoconferencing had been in use at Patea Doctors for only a couple of weeks when New Zealand Doctor visited, but Dr Chico said the technology had been functioning well.
"I would say we can actually treat more than 50 per cent of the patients who come for a virtual consult, but there's a lot more that comes from a medical evaluation than just treating a patient," he says.
"Sure, I can manage and treat someone's diabetes, but when someone comes in with chest pain, I would not be able to treat that."
Those patients are sent to the emergency department at Hawera Hospital – "which is what I would have to do if they came to see me face-to-face anyway", Dr Chico says.
He has not found virtual consultations more time-consuming than regular appointments, although the patients in Patea are new to him, so he spends more time reviewing their notes.
Because of his hands-on approach, Dr Chico looks forward to digital stethoscopes and otoscopes becoming part and parcel of telehealth, so he can listen to a patient's heartbeat or examine their ear canal, remotely. He says the resolution of the images captured by the webcam at Patea Doctors makes thorough visual examinations difficult.
Asked how patients have taken to virtual consultations, Trudy Young, one of nurses who sits in on the appointments, says: "Some will talk to me instead of looking at the doctor, but some are really good with it."
Quite a few teenage patients have seemed wary of the videoconference appointments, Ms Young says. She thinks that might be because they're more nervous about seeing a doctor in the first place and have been taught to be cautious of sharing personal information over the internet.
Janice Murray has lived in Patea since 1971
Janice Murray has lived in Patea since 1971, when the town had two general practices. She has also been the cleaner at Patea Doctors for about 20 years, and she was the first patient to try a virtual consultation at the practice.
Ms Murray says it makes the best of a bad situation, but patients Chris and Gary Clough are not sold on it.
The Cloughs find glitches with the technology. "You've got that lag which you sometimes get on Skype," Mrs Clough says. "I just needed to see the doctor to renew a prescription, which was fine, but there are limitations."
Mr Clough wanted to hear about test results when his virtual consultation was affected by a time delay. "I thought I was dead at one stage, and then [the doctor] caught up."
The couple, who moved to Patea from Wellington for a quieter life about four years ago, don't see why access to primary healthcare should be any different in South Taranaki than it is in the capital.
Mrs Clough worries that what's intended as an interim solution may become a more permanent patch, making it easy for the powers that be to ignore Patea's problem.
Videoconferencing is not suitable for conditions requiring a physical examination, such as abdominal issues and problems with knees or hips, so it's an hour's drive to a walk-in clinic in Whanganui or New Plymouth in these situations. And casual appointments don't come cheap.
What the people of Patea really need, Mrs Clough says, is a permanent doctor.
Patea Doctors' 2300 patients are potentially too many for one GP. Says Mr Clough: "I think we do need two docs, but one would be nice."
He says people travel from as far afield as Stratford, which is 45 minutes away via State Highway 3, to get the cheaper fees on offer at Patea Doctors, a Very Low Cost Access practice.
The Pinnacle Midlands-Taupo link-up isn't the only new solution to Patea's lack of a doctor. When the last locum GP left in June, sparking headlines, Kaitaia GP Lance O'Sullivan got in touch with local iwi Ngati Ruanui with an offer of help.
Dr O'Sullivan is the Maori GP behind a free telehealth programme for New Zealand schoolchildren, iMOKO, and he helped Ngati Ruanui establish a pop-up clinic at Patea Maori Club that uses an adapted version of iMOKO.
It works by getting digital health deputies – community members trained by Dr O'Sullivan – to collect diagnostic information, usually of straightforward health conditions such as skin infections and sore throats.
Using Dr Sullivan's MAiHEALTH app on an iPad, they input patients' symptoms and signs, and take pictures or videos of them. The digital health deputies are also trained to take skin and throat swabs.
The medical information is sent through the secure app to community health workers and GPs working at Navilluso Medical in Kaitaia. Once collated by a community health worker, the information is sent to a GP, who will either make a diagnosis and prepare a prescription, seek more information or make a referral.
Te Runanga O Ngati Ruanui Trust kaiarataki (chief executive) Debbie Ngarewa-Packer was initially sceptical about the feasibility of a telehealth clinic in Patea, but she was reassured by Dr O'Sullivan that the main requirement was a reliable internet connection.
The pop-up clinic was set up at the club within a week. Dr O'Sullivan travelled to Patea to train trust staff on how to use the app, before the service was launched the same week Patea Doctors began offering virtual consultations.
The trust has committed $30,000 to fund the MAiHEALTH programme for three months, so the service is free for anyone who turns up at the club between 10am and 3pm each weekday or 6pm and 7.30pm on a Thursday.
Ms Ngarewa-Packer hopes public or private funders will consider supporting the programme beyond its three-month trial if it proves successful.
The trust runs a general practice, Ngati Ruanui Healthcare, in nearby Hawera, so Ms Ngarewa-Packer knows all about the difficulties in finding GPs to work in small towns. At one point, the practice was struggling with just one permanent GP for its 6600 patients.
She says the iwi's pop-up clinic in Patea won't be able to manage patients with complex health needs, but it will help take some pressure off stretched general practices in the region by diverting routine and less-serious health complaints to a virtual doctor.
The iMOKO app arose out of a throat-swabbing programme
The iMOKO app arose out of a throat-swabbing programme for rheumatic fever prevention in Kaitaia primary schools; MOKO stands for Manawa Ora, Korokoro Ora (healthy heart, healthy throat). The programme, launched in 2011, was led by Dr O'Sullivan and expanded to include checks for head lice and skin sores.
Kaitaia-based iMOKO project coordinator Georgina Peterson was one of the community health workers who went into schools and used her cell phone to send pictures of children's skin sores to Dr O'Sullivan to review.
That process helped bring about the idea that the MOKO programme could be delivered virtually in isolated communities, Ms Peterson says.
Once the iMOKO app was developed, the Ministry of Health agreed in 2014 to fund a four-year trial of a virtual MOKO programme at 10 isolated Northland schools.
More funding, including from the ACC and Te Kohanga Reo National Trust, has since allowed the app to be used in more than 130 kohanga reo, early childhood education centres and primary and secondary schools throughout New Zealand, from Te Hapua to Invercargill.
At Awanui School, 10 minutes north of Kaitaia, parent and iMOKO volunteer Easton Murray visits classrooms on a Tuesday and Thursday to check for sore throats, head lice and skin sores.
When New Zealand Doctor visited the school, Ms Murray had two children to attend to, and one of them was her son. He had a cat scratch on his face, and his classmate had a cut on his foot. Ms Murray swabbed the wounds, took pictures of them and cleaned the cut foot with disinfectant.
Back at the Navilluso Medical office, an antibiotic was prescribed for the cat scratch and an antiseptic ointment for the cut. The prescriptions were faxed to a Kaitaia pharmacy, and the children's parents were advised, via the app, to collect them. Sometimes those prescriptions are delivered by courier or picked up by school staff.
In his autobiography, The Good Doctor, Dr O'Sullivan writes about the potential for telehealth to remove the geographical barriers to healthcare that affect so many of his people in the Far North.
He also advocates using laypeople to help deliver healthcare. "This isn't to say that technical skill and expertise aren't important. Of course, they're critical. But a more crucial element of our service is that a patient communicates with someone they know, who talks like them, thinks like them and whom they can understand."
Joel Pirini, a doctor at Navilluso Medical and Kaitaia Hospital, says that's also what inspires his interest in telehealth – that it can take primary care beyond the confines of a general practice and put it in the hands of a community.