Vandalism heads off a year of hate for the Gardners in Twizel
+News
Vandalism heads off a year of hate for the Gardners in Twizel
Thursday 7 December 2017, 03:51 PM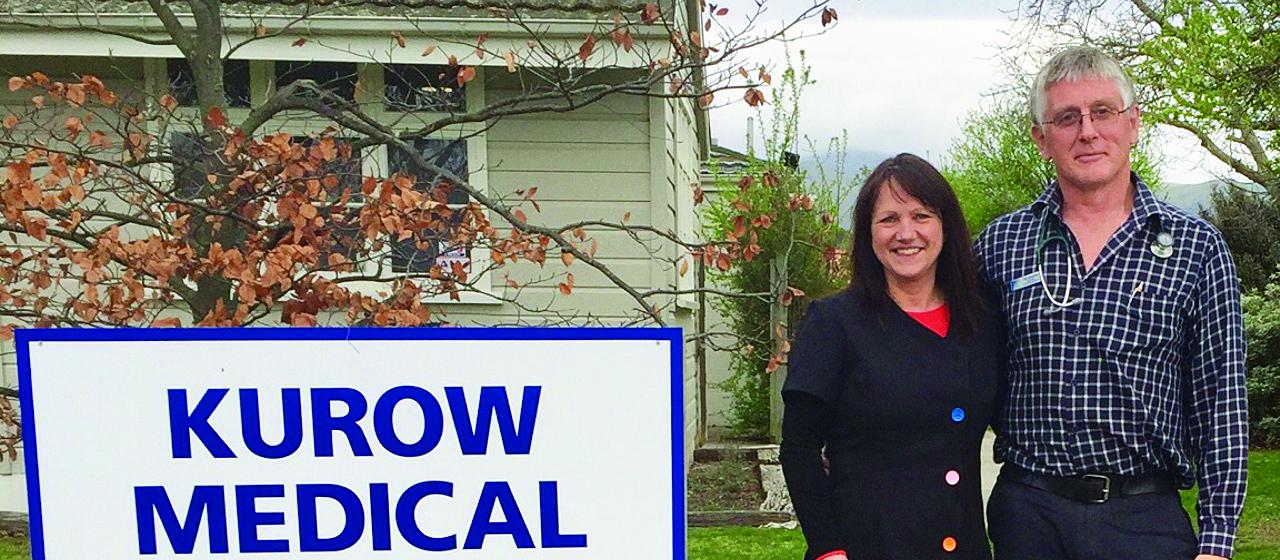 Juliet Gardner and her husband Tim outside the Kurow Medical Centre they own
Security camera footage of an act of vandalism on the premises of Twizel GP Tim Gardner has the doctor and his wife, Juliet, hopeful that a hate campaign against them will end.
Practice manager Juliet Gardener told New Zealand Doctor today, Twizel police had said the person responsible for the damage would be charged. But NZ Police said by email today the investigation is ongoing.
On 26 November, a person was caught on a security camera allegedly jamming wood into the locks at Mackenzie Medical Centre, a satellite clinic of the Gardners' Kurow Medical Centre.
Mrs Gardner says the past year has been "horrendous" with hate mail through the post on three occasions, four or five "nasty" texts and a fake "for sale" sign erected outside their Twizel home.
The Gardners have contacted police eight times but before now no action has been taken due to lack of evidence. Mrs Gardner says she's hopeful the matter will soon be resolved as, this time, the perpetrator was captured on a security camera and witnesses have come forward.
The Gardners live in Twizel and set up the satellite clinic there to meet the demand from the 350 patients who had been travelling 80km to Kurow, or 30km to Omarama, to see Dr Gardner.
This follows an employment dispute last year which led to Dr Gardner leaving his former workplace, the Twizel Medical Centre.
Mrs Gardner says, aside from the campaign against them, the new practice is going well, with her husband, Tim, busy with a growing number of patients.
She says, the couple initially considered moving away from Twizel after Dr Gardner's job finished last year, but they decided to remain in Twizel because it was their home.