BURNOUT – when the shame is worse than failure
+In the spotlight
In print
FEATURE
BURNOUT – when the shame is worse than failure
Monday 13 November 2017, 05:15 PM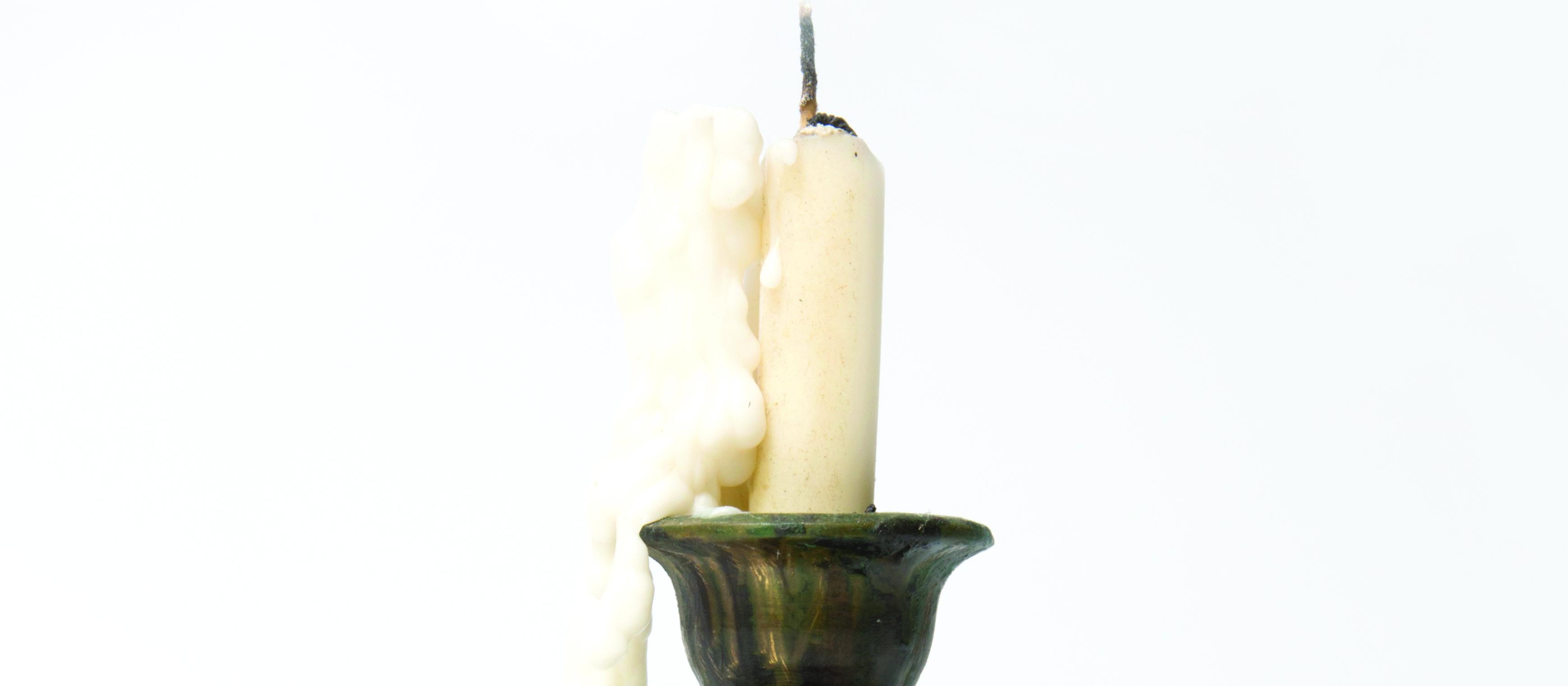 WORKFORCE research by the RNZCGP has found one in five GPs feel burned out by the stresses of their jobs. The numbers are stark enough, but two well-known GPs, both with more than 20 years' experience in their practices, have decided to go public with their very personal stories of workplace burnout. They describe to Cliff Taylor how it felt to go over the edge, and back again
The force of shame is very powerful in doctors. Doctors who burnt out are talked about in whispered tones. They disappear for a while
TWO YEARS AGO, Wanaka GP Lucy O'Hagan burned out. She hit the wall, broke down, went over the edge – there is no actual medical diagnosis for what happened to her.
"You think you won't get to the edge," she says now. "I didn't even think there was an edge. I thought, oh my God, that can't be happening. I knew I had to stop. I got to the point I could not do another day."
It was the culmination of a long, slow process. She knew she was doing too much and tried to compensate by reducing her workload from 6/10 to 4/10, taking holidays, stepping back from practice management, thinking that everything would sort itself out. "I just needed to hang on," she says.
She was going through a period of upheaval in her personal life. Colleagues said she was becoming irritable. She couldn't see it.
"I became more and more isolated, didn't go to morning tea, shut my door, because all I could deal with were the patients. I didn't want extra work or questions and would come in after hours and struggle through the inbox. I was really lucky I didn't make a mistake."
Dr O'Hagan took a break, then returned to work, feeling revitalised – "and simply unravelled". She says the circuits in her brain fizzled into silence and her mind went into shutdown.
There was no choice but to step away from the career she had always loved.
"It felt like a head injury," she says. "I should have stopped two years before."
Long process, gradual build-up
DURING ROUGHLY THE same period, high-profile Ōpōtiki GP Jo Scott-Jones was heading towards his own burnout. Again, it was a long process, a gradual build-up and deterioration over three to five years. He was in full-time practice, and working for the Rural GP Network and the Rural Health Alliance Aotearoa New Zealand. But there were frictions in his home town, particularly around after-hours care, and he felt all his efforts to change the system were being thwarted.
I've been asking people subsequently, and everybody has a burnout story. Some are not open to share it, but most of us have been there
"I was getting increasingly angry with the structures – the PHO, DHB, colleagues in town, the Ministry of Health – that sense that I was beating my head against a brick wall constantly and not getting anywhere. I look back now and think that was part of it."
All the signs were there, he says. "I started to show symptoms of depression. I was quite teary, crying on the way home from work, not infrequently."
He had what he describes as transient self-destructive thoughts – "If I drifted the car over to the other way, nobody would mind" – although he says he was not actively suicidal. Disturbed sleep, emotional withdrawal from people around him led to occasional complaints from patients.
He sees his hectic professional life at that time, accepting many roles outside of his own general practice, as a strategy to deal with his problems, "taking myself out of the community in Ōpōtiki which was a source of such incredible frustration".
Then he suffered a transient ischaemic attack (TIA), which put him in hospital.
"But the thing that really broke me," he says, "was a conversation with a specialist about a patient." The specialist told Dr Scott-Jones the patient's outcome could have been more positive if the GP had chosen a different treatment approach. He took the criticism "extremely personally".
"Looking back at my reactions at that time – had I not been burned out, I would have said 'actually, you can't say that.'"
A colleague took him out for a coffee and told him to go home. He sought psychological help and took some time off work.
"That was the breaking point," he says.
THE EXPERIENCES OF Drs O'Hagan and Scott- Jones are not uncommon. The RNZCGP's 2016 Workforce Survey found 22 per cent of GPs feel burned out (see sidebar).
The college has responded by launching a self-help document, which outlines some of the causes of the stress and burnout affecting GPs, and lists the resources available to them. Stress is not unique to medicine, it points out, but doctors are in a special category because they not only have to lead teams, but they must adhere to higher standards of regulation and put patients' needs ahead of their own.
"It is not only the nature of the work that increases a doctor's risk of depression," the self-care document states. "The personality traits of many medical professionals, such as perfectionism, can lead to individuals becoming increasingly self-critical. Unhelpful coping strategies, such as emotional distancing, an excessive sense of responsibility, a desire to please everyone, guilt for things outside of one's control, self-doubt and obsession, all contribute to the risk."
Other areas of the health sector suffer from similar problems. Association of Salaried Medical Specialists executive director Ian Powell says their research has uncovered burnout rates of up to 50 per cent among senior doctors.
The RNZCGP's medical director, GP Richard Medlicott says the level of burnout revealed in the college survey was unexpected. "I think it was a higher level than we anticipated. One in five is definitely too high. We would like to see it reduce in subsequent years."
Of course, medicine is not the only high-pressure occupation to take its toll on professionals. But it does present a combination of challenges which can test even the highest achievers. Not only is there an expectation of clinical perfection, GPs also need to be excellent communicators in a profession where their word is no longer regarded by patients as beyond question, and the shadow of the health and disability commissioner looms large.
GPs are also often employers running quite large businesses with complex and ever-changing funding arrangements, and they complain bitterly of increasing inundation by compliance and administrative responsibilities.
Dr Medlicott says trying to run the clinical and business sides of general practice is an obvious source of stress. He points to US research into doctor burnout which identifies employment conditions and business structures as key contributors. When multiple issues coincide, the possibility of burnout increases.
"If you are working 60-hour weeks, with too many patients, you've had a complaint, your child is sick, that will sometimes take people over the edge," he says
GPs in the RNZCGP 2016 Workforce Survey who reported feeling burned out are more likely to:

-work full time in general practice
-have after-hours commitments
-be aged between 40 and 54
-be a practice owner or partner
-be planning to retire in the next five years
-be working in a practice which has a vacancy for an FTE doctor.
THE RESULTS OF the workforce survey were disseminated at the college's Conference for General Practice in Dunedin in July where Dr O'Hagan delivered an extraordinarily personal presentation, entitled "Outing Burnout", in which she spoke eloquently about her own experience. At the end of her presentation, the packed audience gave her a standing ovation.
Dr O'Hagan talks about the "culture of medicine", in which GPs shoulder increasingly heavy workloads and rarely take lunch breaks, as being partly responsible for piling on the pressure.
"It's hard to look after yourself in the culture of medicine," she tells New Zealand Doctor. "I think doctors take their jobs quite seriously, and that's a good thing. They do invest a lot of themselves in it.
"But general practice is a really high-pressure job. It's intense, there's a sustained intensity to it, you are making quite big decisions. And the job has changed in my lifetime. A lot of easier tasks are being done by other people. The GP is dealing with very complex, difficult problems, without any respite."
Sometimes, the patients themselves can be part of the problem.
Christchurch GP Jeremy Baker also spoke at the Dunedin conference, explaining the theory of "trauma in consult", when doctors can be harmed by constant exposure to demanding patients who can drain the energy from GPs who immerse themselves too fully in their work.
"I'm putting my money on the fact that a lot of what we face is [from] dealing with those instances right in the 15-minute consultation," Dr Baker says. "I think more than budgets, more than PHO negotiations… it's the patient in front of us that may grind us down. They're usually someone who consciously or unconsciously sucks the energy out of the room, and we're like fish gasping on the floor.
"If you face too many of these in a week, you're going to be drained and find yourself in a black hole."
Dr Baker, who has worked extensively in mental health, says it's important to pause and take stock in consultations, and to rise above some situations involving demanding or manipulative patients, who may be in a kind of psychological duel with the GP.
Dr O'Hagan vividly describes the constant, overwhelming demands posed by a full practice, where the GP doesn't have time to go to the toilet, or eat lunch and gets "hangry at the nurses".
She also echoes Dr Medlicott's views on the stresses of running a business where funding is a constant source of pressure.
"The way that we are funded hasn't changed, so we still have to do the same level of productivity, seeing people in 15 minutes to make the income," she says. "People are driven by income to a certain extent. The whole way we are funded and use funding needs to change."
BUT THERE ARE other, more subconscious, pressures weighing heavily on the shoulders of the stressed GP.
In her presentation Dr O'Hagan wrote: "Have you too got the professor of surgery in your head? A whakapapa of medical deans who scrutinise you, remind you, with their volume of cautionary tales, how you might get it wrong?"
She goes on: "They will keep you safe, but the cost of inviting them into your head will be your own self. And when you fall off the edge, the peers in your head will desert you, judge you, patronise you…"
Dr Scott-Jones recognises that self-imposed pressure and the weight of expectation from his own training in the UK. "Right from the beginning we were told we were the top 2 per cent of intellects in the country." He says the process of constant assessment measuring a doctor's worth "is really destructive for a lot of people".
Dr O'Hagan says part of the motivation for giving her presentation was to aid her own recovery, "being able to stand up and talk about it without shame or failure". She uses the word "shame" frequently, and it's something she believes needs to be confronted.
"I believe in the power of testimony," she says. "I think most doctors would recognise what I am talking about. The culture of medical education we went through – education by humiliation – if you don't know the answer, that is shameful. I don't think we can solve the burnout problem until we challenge the culture of medicine.
"The force of shame is very powerful in doctors. Doctors who burned out are talked about in whispered tones. They disappear for a while."
She describes, after her burnout, having to tick the box in her online application to renew her GP practising certificate. In it there is a question about whether the doctor has been affected by a mental or physical condition that has the capacity to affect their ability to practise. A "Yes" sends it straight to the Medical Council's health committee, she writes.
"I pressed 'Yes' and wept. 'Yes' was shame. You see, the burnout was bad, but the shame was crippling. Shame is worse than failure."
Writing in the RNZCGP's self-care document, Medical Council chair Andrew Connolly acknowledges this anxiety, but says the outcomes can ultimately be positive.
"Despite their initial reactions to involvement with the committee, which are often of fear or anger," Mr Connolly writes, "many doctors express gratitude for the help they have received when they reach the point of being no longer under its supervision. And some choose to stay under its supervision, albeit at arm's length, as a form of safety net."
But Dr Scott-Jones agrees with Dr O'Hagan about the taint of shame attached to burnout. "The idea of shame does resonate," he says. "Talking about burnout among colleagues can be a really difficult thing to do. When I talk to colleagues about what I went through, some are great, but some of them get a bit cold. I bring into these conversations a sense of failure. There's a sense of failure and shame around that.
"I've been asking people subsequently, and everybody has a burnout story. Some are not open to share it, but most of us have been there."
Dr Medlicott says he is impressed by the two GPs' willingness to share their personal stories with New Zealand Doctor and the wider sector, saying he hopes it will help people to be more open.
"At a less public level, certainly talking with colleagues, your doctor, or counsellor about your burnout is important."
He says doctors hold themselves to high standards, – "You feel bad when you make mistakes. Sometimes there is a stigma about making mistakes."
But he believes it's becoming more acceptable for people to talk about issues such as mental health, and to seek help, and he urges struggling doctors to use the resources offered by various organisations. Free counselling is available for doctors who are Medical Protection Society or Medical Assurance Society members.
The NZMA has published this list of warn­ing signs of stress, fatigue and burnout. It recommends seeking help if they start to have a negative impact on day-to-day life:
-changes in sleep and appetite
-feeling "down" most of the time
-loss of interest in things you normally enjoy
-increased self-criticism and irritability
-difficulty focusing or concentrating
-worrying about things that would never usually worry you
-withdrawing from friends and family
-lowered performance at work
-increased use of alcohol and/or drugs.
DRS O'HAGAN AND Scott-Jones have both made good progress, by easing back from the coalface of general practice; Dr O'Hagan teaches for the RNZCGP and works 2/10 doing locum and sessional work, Dr Scott-Jones is medical director at Pinnacle Midlands Health Network. He still owns and runs his Ōpōtiki practice and does some locuming.
But it hasn't been easy. Dr O'Hagan writes about returning to her old consulting room and lying on the floor alone in the dark. "I have returned to remember them, the procession of souls who went in and out carrying their bundles of troubles. They make me smile. All good folk. Now I understand the fear and isolation of being them, for I live with that fear, that this might be it. I feel warmed by them, soothed. Their courage infuses me."
Dr Scott-Jones says the first time he went back to his practice, he had a panic attack. He says in some ways he has yet to move on, but he is relishing his new role. "In my mid-50s, to have a step change in my career is a huge privilege. I had to step back from clinical work for some time to regain my clinical confidence."
He credits the support of a friendly local psychologist, peer groups and family for his recovery and urges other GPs to take advantage of free counselling, such as that offered by Pinnacle.
"It was about reaching out and talking to someone," he says.
Dr O'Hagan has a slightly different perspective. She still loves general practice, describing it as "the most fantastic job", but she has changed.
"I decided it isn't about recovery," she says. "I am much more tuned in to listening to my body, noticing when the pressure starts to build. I'm not quite at the capacity I want to be at, but I don't think I am going back to the way I was before. I wouldn't want to go back there. It's not a great way to live."
Are you burning out?
If GPs are struggling and looking for support or advice the RNZCGP can provide an experienced mentor or peer to talk to.
-Call the College on 04-496 5999 or email rnzcgp@rnzcgp.org.nz .
-Other information is available from the Medical Council, NZMA, Medical Protection Society, and the Doctors' Health Advisory Service