New hope for diagnosis and treatment of digestive disorders
+Undoctored
New hope for diagnosis and treatment of digestive disorders
Thursday 4 October 2018, 03:21 PM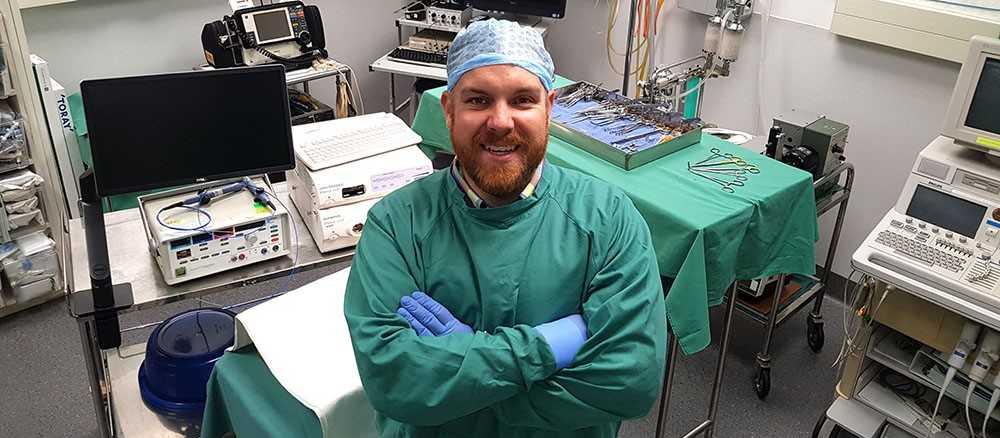 Tim Angeli
Debilitating and common digestive disorders that can take years to diagnose and are hard to treat are the target of new research from Dr Tim Angeli at the Auckland Bioengineering Institute (ABI) at the University of Auckland.
Thanks to his Rutherford Discovery Fellowship, announced today, Dr Angeli will be putting a research team together to develop cutting edge diagnostic tools and therapies for these disorders over the next five years.
These will involve electrophysiology, a branch of physiology that relates to the flow of electrical current in biological tissues, and in particular, to the recording techniques that enable the measurement of this flow.
Highly contested, the Rutherford fellowships receive government funding of $8 million per annum and award $800,000 over five years to each research fellow. They are aimed at supporting and developing New Zealand's most talented early-to-mid-career researchers.
Dr Angeli and his team will focus on stomach contractions which are governed by underlying bioelectrical waves. They have discovered a range of bioelectrical abnormalities, called 'dysrhythmias' in digestive disorders which give them a focus for diagnosis and treatment.
However the detection of these abnormalities currently requires surgery and there is no proven therapy.
With this fellowship, Dr Angeli will establish the Laboratory for Translational Research in Gastroenterology and Emerging Technologies ('TARGET Lab') to bridge the gap from engineering benchtop to clinical bedside.
He will develop and test endoscopic (i.e., down the throat) electrical mapping of the stomach as a minimally-invasive diagnostic tool.
"We will also develop gastric ablation therapy – a technique that aims to control or correct certain types of abnormal electrical rhythms using either heat (radiofrequency ablation) or freezing (cryoablation) – as a method for treating dysrhythmias and integrate it into the endoscopic device to create a new diagnostic and therapeutic platform," he says.
Dr Angeli is delighted to be the recipient of this prestigious fellowship.
"It's a huge, life-changing opportunity for me and offers me the stability and support to expand my research programme and develop world-class research capabilities in the translational gastrointestinal space here in New Zealand.
"These new diagnosis and treatment techniques have the potential to vastly improve the efficiency of diagnosing gastrointestinal disorders, and also to deliver a new treatment option into the hands of clinicians."
The fellowship will also allow him to supervise and mentor new PhD students who will become the next generation of clinically-minded bioengineers.
"I'm incredibly thankful for this opportunity and truly excited about the potential of this research."