GP required - flexible sessions, Renwick, Marlborough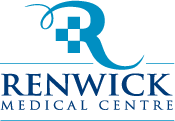 GP required - flexible sessions, Renwick, Marlborough
Occupation
General Practitioner Locum
We need a GP that cares about our patients in our community of Renwick - a peaceful town of 2000, 15 mins from Blenheim CBD, in the heart of beautiful Marlborough.
flexible sessions
Permanent position
The best hand-picked team in NZ
We have an opportunity for a dedicated and passionate GP to join our team. We have 2 part time GP's, 4 part time awesome nurses, 2 fantastic receptionists and the best manager. We are cornerstone accredited and the Marlborough Centre for RMIP. You will be vocationally registered or working towards this. This is a permanent part time position with 4-6 sessions per week.
About the position and you:
We need a kind doctor
Hold a General Registration with Medical Council of NZ
Be legally eligible to work in NZ
FRNZCGP or working towards it
A team player, who genuinely cares, is keen to teach students and have regular peer reviews with colleagues.
Please contact Jo Spooner.
October 2020
Renwick
Nelson