General Practitioner (Permanent; 1FTE) - Victoria University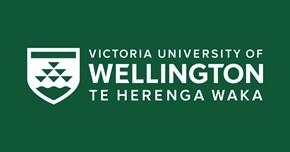 General Practitioner (Permanent; 1FTE) - Victoria University
As one of Wellington's largest and most established employers, and the number one university in New Zealand for research quality, Victoria University of Wellington provides opportunities for rewards, recognition and development.
This is an exciting opportunity to join our multi-disciplinary team on a permanent basis.
Our Student Health Service is Cornerstone-accredited and in this clinical role, you will be working with our team of nurses, general practitioners and support staff to deliver high quality primary care to Victoria University of Wellington students in a challenging, rewarding and forward-thinking environment. You will also work closely with the Health Coach, Health Improvement Practitioner, Student Counselling and other student support teams.
We offer excellent working conditions, which include:
• Expenses for APC/MPS/RNZCGP membership
• Professional Development leave and funding
• Sick leave entitlement
• Regular peer review, CME, MDT meetings
• Monthly wellbeing hour
• Bi-annual team building days
• Modern spacious premises
• Supportive team culture
We are looking for applicants with:
• Vocational registration with RNZCGP (or working towards)
• A passion for working in a team environment, to achieve the best possible health care outcomes for our diverse population of students
• Experience with gender diversity/LARC insertion/minor surgery/ADHD (desirable)
We belong to Compass Primary Healthcare Network and provide wide-ranging multi-disciplinary primary health care to 10,000 enrolled students. We also work with a diverse group of 2,500 international students and provide some services to the wider University student population.
This role requires safety checking through the police vetting system under the Vulnerable Children Act 2014.
Applicants are to apply online. For more information, and to apply online, visit http://www.victoria.ac.nz/about/careers
Victoria University of Wellington is an EEO employer and actively seeks to meet its obligation under the Treaty of Waitangi.
September 2020
Central
Wellington