Cannabis - prescription medicine from April
Cannabis - prescription medicine from April
HOSTED CONTENT
David Gill | Product Development Manager | Cannasouth Plant Research New Zealand Limited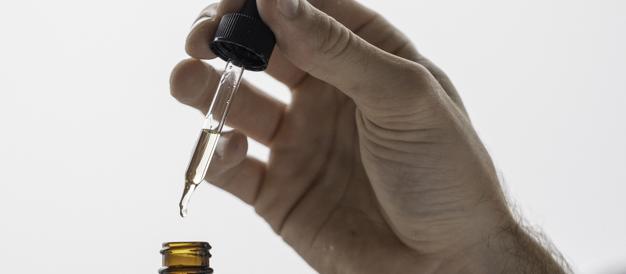 On the 18 December 2019, the Government passed regulations to enable the new Medicinal Cannabis Scheme to become operational from 1 April 2020. The scheme was approved to allow health professional access to a wider range of quality, more affordable medicinal cannabis products.
What do the new regulations mean?
Essentially, medicinal cannabis products will be treated as any other pharmaceutical product and will be manufactured according to current Good Manufacturing Practices (cGMP) and conform to strict quality standards. Any company involved in research, cultivation, manufacture and supply of medicinal cannabis products must hold relevant licenses granted by the Ministry of Health.
What are Medicinal Cannabis Products?
A medicinal cannabis product is defined under the regulations as dried cannabis or a pharmaceutical dosage form that contains one or more cannabis-based ingredients for therapeutic use. The pharmaceutical dosage forms must be monographed in the European pharmacopoeia (non-sterile products) and contain only pharmaceutically approved ingredients. The products must not be in a form intended for smoking. They cannot contain other prescription medicines.
What will the pharmaceutical products look like?
The initial products are likely to be presented as oral liquid compositions either in unit-dose dispensers (dropper or sprays) or encapsulated (soft gelatin capsules). Most products will contain an approved quantity of cannabidiol (CBD), a non-psychoactive cannabinoid or a combination of CBD and delta-9-tetrahydrocannabinol (THC). Products containing THC and related psychoactive substances will be classified as Controlled Drugs.
How will the products be prescribed?
General Practitioners (GPs) and medical specialists will be able to prescribe medicinal cannabis products in the usual way through a pharmacist or by direct supply from April 1st 2020. However, as these medicinal cannabis products are currently unapproved by MedSafe, they will not be funded by Pharmac, and will be needed to be prescribed under Section 29 of the Medicines Act.
Scenario: Supply of unapproved medicinal cannabis under Section 29
(Adapted from https://www.medsafe.govt.nz/profs/RIss/unapp.asp)
A patient comes to a medical practitioner's surgery saying that medicinal cannabis has been helpful in the past for their symptoms. The practitioner knows that medicinal cannabis is not approved and that it has recently been scheduled a prescription medicine. They have no knowledge of the safety or efficacy of medicinal cannabis. The practitioner is obliged to use the means available to them to obtain unbiased information on the efficacy and safety of medicinal cannabis in the treatment of symptoms described by the patient, and be assured that it may benefit and not harm the patient. They are then able to decide whether he wishes on scientific grounds to assist the patient to obtain medicinal cannabis. They should discuss with the patient the information obtained, as well as the nature of the patient's symptoms, and other medical and non-medical treatment options.
If, after a full and frank discussion, the decision of both the medical practitioner and the patient is to use medicinal cannabis the practitioner has three further steps to take before obtaining supplies. They should decide whether medicinal cannabis should be regarded as experimental, necessitating signed consent. If it is considered experimental, they should agree with the patient on a suitable procedure for monitoring for safety and efficacy. Finally, they should advise the patient that it is a requirement under the Medicines Act for the information about the supply, including the patient's name, to be forwarded to Medsafe and be stored in a database.
The practitioner then contacts a company providing medicinal cannabis and requests medicinal cannabis for their patient. If the medicinal cannabis is procured from company, the company must report the supply to the Director-General.
Since individuals may react differently when first exposed to medicinal cannabis, it is suggested that each patient is titrated to the most appropriate dose over a period of days or weeks.
Currently, there is one cannabis-based product that is registered as a prescription medicine and classified as a Schedule 2, Part 1 (Class B1) controlled drug product under the Misuse of Drugs Act 1975. It is an oromucosal (mouth) spray administering a metered, actuated dose containing the cannabis extracts delta-9-tetrahydrocannabinol (THC) (2.7 mg/spray) and cannabidiol (CBD) (2.5 mg/spray). It is only indicated for use as an add-on treatment for symptom improvement in patients with moderate to severe spasticity due to Multiple Sclerosis, cannabis is an unapproved medicine.
If you would like more information on medicinal cannabis regulations and medicinal cannabis clink on the link below
cannasouth.co.nz/doctors