Dr Rick Cutfield on oral agents for type 2 diabetes
Dr Rick Cutfield on oral agents for type 2 diabetes
Dr Rick Cutfield*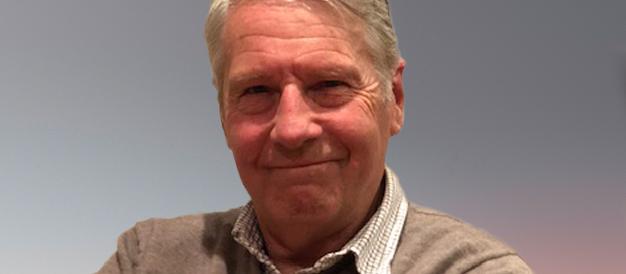 Dr Rick Cutfield, Waitemata District Health Board and Mercy Specialist Centre, Auckland, New Zealand
*Novartis has sponsored the development of this article but has had no input as to its content.

For patients with type 2 diabetes not reaching HbA1c target, it's time to act. Earlier treatment intensification improves glycaemic control and reduces the risk of long-term complications. But which oral hypoglycaemic agent should be used after metformin and lifestyle changes? The recent Pharmac funding of the DPP-4-inhibitor, vildagliptin, in New Zealand provides an exciting addition to the treatment armamentarium, particularly if prevention of weight gain and no increased risk of hypoglycaemia is the priority.
What next when HbA1c is not at target after lifestyle changes and metformin?
We welcome the addition of the newly funded DPP-4-inhibitor, vildagliptin, in New Zealand
Your patient has type 2 diabetes and, along with over 220,000 New Zealanders with the same problem,1 has addressed weight loss and exercise as best they can. Your patient is taking metformin (unless contraindicated or not tolerated) twice daily, with or after food.2
The dose of metformin may be as low as 500 mg once or twice a day and, if necessary, increased over a few weeks up to a maximum dose of 1 g three times per day. The maximum daily dose for patients with creatinine clearance between 15–30 mL/min is 500 mg; 3 g per day should be used only in patients with normal creatinine clearance (>120 mL/min). Patients taking metformin may experience gastrointestinal adverse effects which can be minimised with a low initial dose and slow titration, often to 1.5–2 g daily, in divided doses.2,3
Despite readdressing your patient's lifestyle, their HbA1c is still above target. You have defined this by considering factors such as age, co-morbidities, hypoglycaemic risk, and capabilities. HbA1c target may be 50–55 mmol/mol in many, but up to 65 mmol/mol in others.3,4
So what next?
As of this moment, the funded choices for a second oral agent include sulphonylurea(s) (gliclazide and glipizide – there is virtually no place for the older glibenclamide in New Zealand), pioglitazone, acarbose and, since October 2018, the dipeptidyl peptidase‑4 (DPP-4) inhibitor vildagliptin.3–5 Unfunded choices, which sensibly also need funding, include sodium/glucose cotransporter 2 (SGLT2)-inhibitors (e.g, dapagliflozin) and the glucagon-like peptide 1 (GLP-1) agonists, which are given as daily or weekly subcutaneous injection.3
Let's go through our choices, because they need to be carefully and individually considered.
Funded second-line oral agents for type 2 diabetes
1. Adding a sulphonylurea:3,6
With many years of clinical experience, gliclazide and glipizide have good efficacy, especially in leaner patients. There is a risk of hypoglycaemia (but considerably lower than that of the longer acting glibenclamide), especially in the elderly at night and those that skip meals. A sulphonylurea can cause mild weight gain. It may "exhaust" pancreatic ß-cell function earlier than some other drugs, but these are drugs we know well and feel comfortable with, though sometimes falsely so.
2. Pioglitazone:3,6
This drug is rarely used in primary care, and does have its pros and cons. It seems better suited for use in overweight men as an insulin sensitizer. It may reduce steatohepatitis7 and may have a role in cardiovascular risk reduction, especially after transient ischaemic attacks (TIAs) or stroke.8 Pioglitazone raises high-density lipoprotein (HDL) cholesterol levels. It does not cause hypoglycaemia, when used alone or with metformin, and is a once daily drug. But, pioglitazone usually causes weight gain, and the risk of fluid retention in some patients means it shouldn't be used in those with a history of heart failure. Pioglitazone also causes osteoporosis and increases absolute fracture risk by around 2%, especially in women.9 It has been rarely associated with macular oedema. The adverse events associated with pioglitazone may mean that patients are less willing to use it, but I still prescribe pioglitazone in some men with truncal obesity that are not achieving HbA1c targets.
3. Acarbose:3,6
Given 2–3 times daily before meals to reduce carbohydrate absorption, acarbose can cause a weak but definite reduction in HbA1c in high carbohydrate consumers. It might be better placed in "pre-diabetes" patients, as it may reduce cardiovascular risk.10 Gastrointestinal side effects, such as flatulence, can be troublesome to patients.
4. And now DPP-4 inhibitors:6,11
Pharmac funded a new oral hypoglycaemic, vildagliptin, in October 2018. This once or twice daily drug is a useful second- or third-line agent for us all to seriously consider. Vildagliptin works by inhibiting an enzyme (DPP-4) that breaks down GLP-1 and glucose-dependent insulinotropic polypeptide (GIP); incretin hormones secreted from the small intestine. Insulin release is increased only when we eat, and glucagon secretion is reduced (Figure 1). Vildagliptin is weight neutral, and has a low risk of causing hypoglycaemia used alone or with metformin. Conveniently for many, vildagliptin also comes as a combined tablet with different strengths of metformin. Vildagliptin can be used alone, but greater reductions in HbA1c are observed as an add-on to metformin. Vildagliptin may also be effective after metformin and a sulphonylurea as a third oral agent. In studies comparing vildagliptin versus placebo as monotherapy, or in dual or triple combination with a sulphonylurea (as an add-on to metformin), it appears comparable and able to reduce HbA1c by a mean of 0.7–1.1%.12 Vildagliptin has been widely used around the world in the last 8–10 years, especially in Europe and Scandinavia, and so we have a lot of information on safety. DPP-4 agents are well-tolerated; there are some reports of nasopharyngitis, headache and dizziness, and very rare reports of pancreatitis.
Unfunded second-line oral agents for type 2 diabetes
Two other agents are unfunded, but available, and should be mentioned:
5. SGLT2 inhibitors: (e.g. dapagliflozin)3,6,13
HbA1c is reduced, but may cause an average of 2 kg weight loss and a small reduction in systolic and diastolic blood pressure. These agents have been shown to reduce mortality in those with moderate / high cardiovascular risk, as well as a reduction in heart failure admissions. They also slow the worsening of nephropathy by up to 40%.14,15 SGLT2 inhibitors increase glycosuria by inhibiting renal tubular glucose uptake, and so there is a risk of genital thrush and urine infections in around 8% of women (less in men).13 Diuresis and volume loss may also be experienced, which can be troubling in some, and rarely there is a risk of euglycaemic ketosis. The cost of SGLT2 inhibitors in New Zealand is around $100/mth (estimate only, dependent upon Pharmacy mark-up).
6. Finally, GLP-1 agonists:3,6
Injected subcutaneously daily or weekly to reduce HbA1c, with weight loss as an important component. They may also lead to a decrease in cardiovascular events,16 as well as a decreased risk of progressive renal dysfunction and albuminuria.17 GLP-1 agonists are often given before insulin, but they can be given together. Common side effects include nausea and vomiting, and a mild increase in pancreatitis and gall bladder disease. The cost of GLP-1 agonists in New Zealand is around $300/mth (estimate only, dependent upon Pharmacy mark-up).
Choosing the right oral agent after metformin
Choosing the right drug in type 2 diabetes has become, perhaps as it always has been, a matter of carefully assessing individual patients to deduce what drug may be most suitable. An individual's HbA1c, risk of hypoglycaemia, other medical comorbidities, age and occupation need to be considered.3,4
My prediction is that with the introduction of funded DPP-4 inhibitors, the most common choices after metformin in New Zealand will be: vildagliptin (especially if prevention of weight gain and hypoglycaemia is the priority), or a sulphonylurea, and then probably a combination of metformin, a sulphonylurea, vildagliptin and even pioglitazone prior to insulin use. Having said that, delaying insulin when it is clearly indicated should be avoided. Patients with diabetes need regular review and treatment adjustment if HbA1c targets are not met. Including of course, attention to blood pressure, hyperlipidaemia, smoking and where possible, weight.
We welcome the addition of the newly funded DPP-4-inhibitor vildagliptin in New Zealand, and look forward to (based on recent trials), other classes of hypoglycaemic agents being similarly funded in the near future, as they are in many countries. Matching these agents to a patient's individual needs to improve outcome has never been more important.
About the author
Dr Rick Cutfield, Waitemata District Health Board and Mercy Specialist Centre, Auckland, New Zealand
Dr Rick Cutfield is an endocrinologist and general physician currently working at the Waitemata District Health Board (DHB) and Mercy Specialist Centre, Auckland. He graduated from Auckland Medical School and completed his post-graduate training in Auckland and the USA. He was Clinical Director of Diabetes and Endocrinology at the Waitemata DHB from 1986–2014. He is Patron of Diabetes New Zealand (Auckland), as well as a life member of Diabetes New Zealand and the New Zealand Society for the Study of Diabetes (NZSSD). He has been on many guideline and advisory committees and remains actively involved in teaching and clinical research.
References
Ministry of Health. Virtual Diabetes Register 2017 revision. Available at: https://www.health.govt.nz/our-work/diseases-and-conditions/diabetes/about-diabetes/virtual-diabetes-register-vdr [Accessed November 2018].
Metformin Data Sheet 18 June 2018.
bpac NZ. Managing patients with type 2 diabetes: from lifestyle to insulin. Best Practice Journal 2015:72. Available at: https://bpac.org.nz/bpj/2015/december/diabetes.aspx [Accessed November 2018].
Ministry of Health & New Zealand Guidelines Group. Guidance on the Management of Type 2 Diabetes 2011. Available at: http://www.moh.govt.nz/notebook/nbbooks.nsf/0/60306295DECB0BC6CC257A4F000FC0CB/$file/NZGG-management-of-type-2-diabetes-web.pdf [Accessed November 2018].
Pharmac Novartis Multi-Product Announcement 06 September 2018 www.pharmac.govt.nz
New Zealand Formulary v77 01 November 2018 https://www.nzf.org.nz/ [Accessed November 2018].
Bril F, et al. Clin Gastroenterol Hepatol. 2018;16(4):558–566.e2.
Liao HW, et al. BMJ Open. 2017;7(1):e013927.
VEXAZONE Data Sheet 6 December 2017.
Chiasson JL, et al. JAMA. 2003;290(4):486–94.
bpac NZ. Vildagliptin: a new treatment for type 2 diabetes. September 2018. Available at: https://bpac.org.nz/2018/vildagliptin.aspx [Accessed November 2018].
GALVUS Data Sheet 30 January 2017.
FORXIGA Data Sheet February 2018.
Neal B, et al. N Engl J Med. 2017;377(7):644–657.
Wanner C, et al. N Engl J Med. 2016;375(4):323–34.
del Olmo-Garcia MI, et al. J Diabetes Res. 2018;2018:4020492.
Thomas MC, et al. Diabetes Metab. 2017;43 Suppl 1:2S20–2S27.
Mandatories
MINIMUM DATA SHEET
GALVUS (vildagliptin) 50 mg tablets
Important note: Consult Data Sheet before prescribing, available at www.medsafe.govt.nz. Galvus® _is fully funded with no Special Authority criteria. Presentation: Tablets containing 50 mg of vildagliptin. Indications: ♦Galvus is indicated as an adjunct to diet and exercise to improve glycaemic control in patients with type 2 diabetes mellitus as monotherapy; ♦in dual combination with metformin, a sulphonylurea (SU), or a thiazolidinedione (TZD) when diet, exercise and a single antidiabetic agent do not result in adequate glycaemic control; ♦in triple combination with a sulphonylurea and metformin when diet and exercise plus dual therapy with these agents do not provide adequate glycaemic control; ♦in combination with insulin (with or without metformin) when diet, exercise and a stable dose of insulin do not result in adequate glycaemic control. Dosage: ♦Adults: The recommended dose is 50 mg or 100 mg daily for monotherapy and in combination with metformin, with a TZD or with insulin (with or without metformin); 50 mg daily in combination with a SU; 100 mg daily for triple combination with metformin and a SU. The 50 mg dose is taken once daily in the morning, while the 100 mg dose is taken in two divided doses of 50 mg each in the morning and evening.♦Children (under 18 years of age): Not recommended. ♦Special populations: In patients with moderate to severe renal impairment or End Stage Renal Disease (ESRD), the recommended dose is 50 mg once daily. Contraindications: Hypersensitivity to vildagliptin or to any of the excipients. Precautions/Warnings: ♦Galvus should not be used in patients with type 1 diabetes or for the treatment of diabetic ketoacidosis. ♦Not recommended in patients with hepatic impairment including patients with a pre-treatment ALT or AST>2.5X the upper limit of normal. Liver function tests (LFT) to be performed prior to treatment initiation, at three-month intervals during the first year and periodically thereafter. Withdrawal of therapy with Galvus recommended if an increase in AST or ALT of 3X upper limit normal or greater persist. Following withdrawal of treatment with Galvus and LFT normalisation, treatment with Galvus should not be reinitiated. ♦Clinical experience in patients with NYHA functional class III treated with vildagliptin is still limited and results are inconclusive. ♦Not recommended in patients with NYHA Class IV. ♦Women of child-bearing potential, pregnancy: Should not be used during pregnancy unless the potential benefit justifies the potential risk to the foetus. ♦Breast-feeding: Should not be used. ♦Special excipients: Contains lactose. Interactions: ♦Vildagliptin has a low potential for drug interactions. ♦No clinically relevant interactions with other oral antidiabetics (glibenclamide, pioglitazone, metformin), amlodipine, digoxin, ramipril, simvastatin, valsartan or warfarin were observed after co-administration with vildagliptin. Adverse reactions: ♦Rare cases of angioedema. Rare cases of hepatic dysfunction (including hepatitis) ♦Monotherapy - Common: dizziness - Uncommon: headache, constipation, oedema peripheral. ♦Combination with metformin - Common: tremor, dizziness, headache. ♦Combination with a sulphonylurea - Common: tremor, headache, dizziness, asthenia. ♦Combination with a thiazolidinedione - Common: weight increase, oedema peripheral. ♦Combination with insulin - Common: headache, nausea, gastrooesophageal reflux disease, chills, decreased blood glucose – Uncommon: Diarrhoea, flatulence. ♦Combination with metformin and a sulphonylurea - Common: dizziness, tremor, asthesia, hypoglycaemia, hyperhidrosis. ♦Post-marketing experience - Rare: hepatitis (reversible with drug discontinuation) – Unknown: urticaria, pancreatitis, bullous and exfoliative skin lesions, including bullous pemphigoid. Packs Aluminium/aluminium blisters containing 60 film-coated tablets Novartis New Zealand Limited, Auckland. Phone: 0800 354 335 Reference Data Sheet date: 23 March 2017 PRESCRIPTION MEDICINE NZ-00452 November 2018 TAPS NA10602 essence NV8935
Please refer to individual product Data Sheets for up-to-date prescribing information.