New pressure injury prevention resources now available
New pressure injury prevention resources now available
Supplied by ACC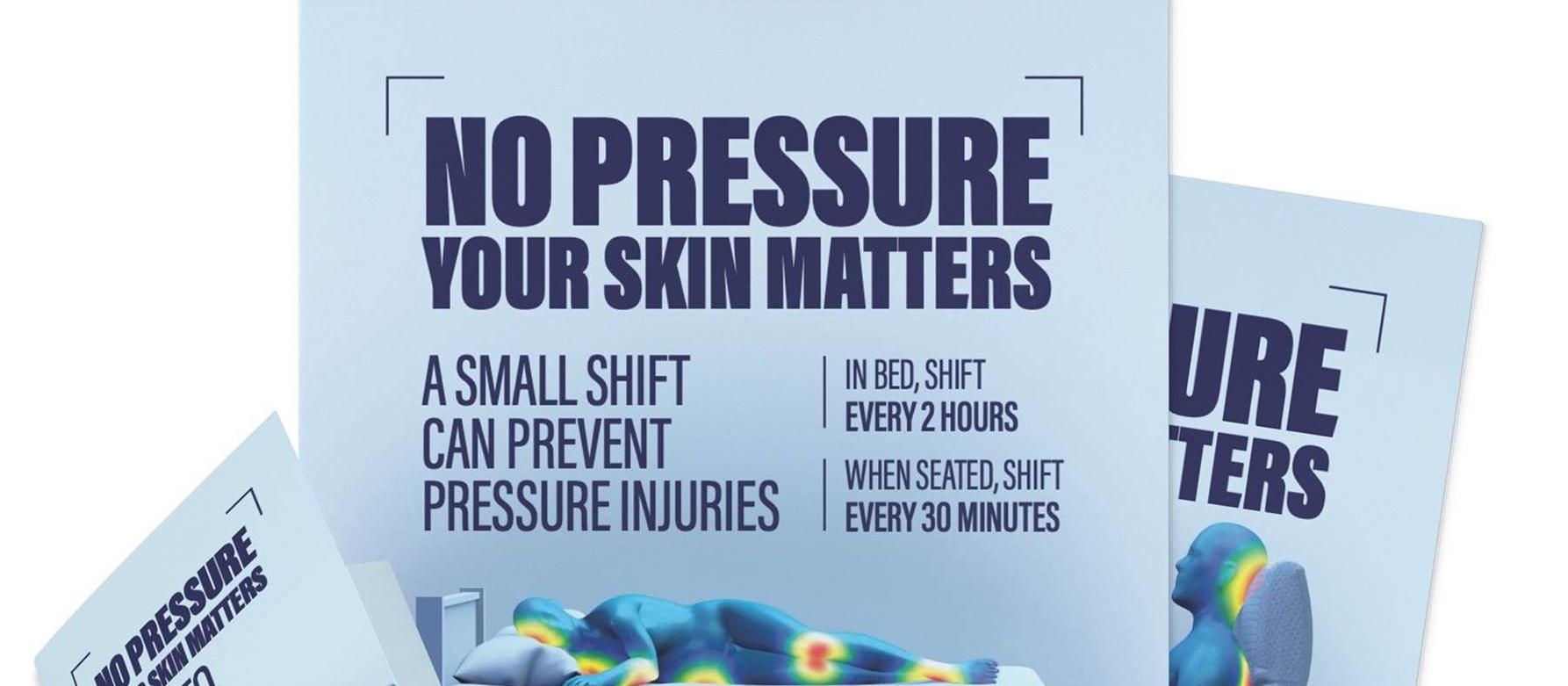 No Pressure prevention resources
'No Pressure'
"These injuries can largely be prevented - that's why we are encouraging health professionals to have conversations about prevention with patients who might be at risk."
The 'No Pressure' resources have been developed to provide nationally consistent information for both health professionals and patients, to support the early identification and prevention of pressure injuries.
The full set of resources includes a patient-focused flyer in 15 languages, posters, and a classification chart for clinicians. These are now available on the NZWCS website and can be ordered at no cost from ACC's online ordering system.
The impact of pressure injuries
ACC's Chief Clinical Officer, Dr John Robson, says thousands of New Zealanders get a pressure injury every year, even though most are preventable.
"We know these injuries can have a huge impact on quality of life for people, often resulting in a long period of bedrest and social isolation, and in extreme cases can cause death," he says.
"They also put pressure on our health system by occupying hospital beds and utilising valuable resources. These injuries can largely be prevented - that's why we are encouraging health professionals to have conversations about prevention with patients who might be at risk."
Watch Alex's story about the impact of pressure injuries on his life below:
Preventing pressure injuries
To help reduce the impact of pressure injuries on people and on the health system, ACC has a major programme of work underway in partnership with the health sector.
This includes:
• implementing the Guiding Principles for Pressure Injury Prevention and Management in New Zealand, in DHBs around the country
• looking at prevention and treatment of pressure injuries for people with spinal cord injuries (SCI) and developing a consensus statement
• reviewing pressure injury education for the regulated and unregulated health workforce
• investigating opportunities within ACC to improve pressure injury prevention.
For more information visit the ACC website
Mandatories
ACC worked closely with the New Zealand Wound Care Society (NZWCS) to develop the 'No Pressure' resources. The resources have been through a thorough review process, including feedback from District Health Boards, the Ministry of Health, and the Health Quality & Safety Commission, as well as input from people at risk of pressure injuries.