Why urgency is needed when managing "stable" heart failure patients such as Bernard
Why urgency is needed when managing "stable" heart failure patients such as Bernard
Supplied by Novartis New Zealand Limited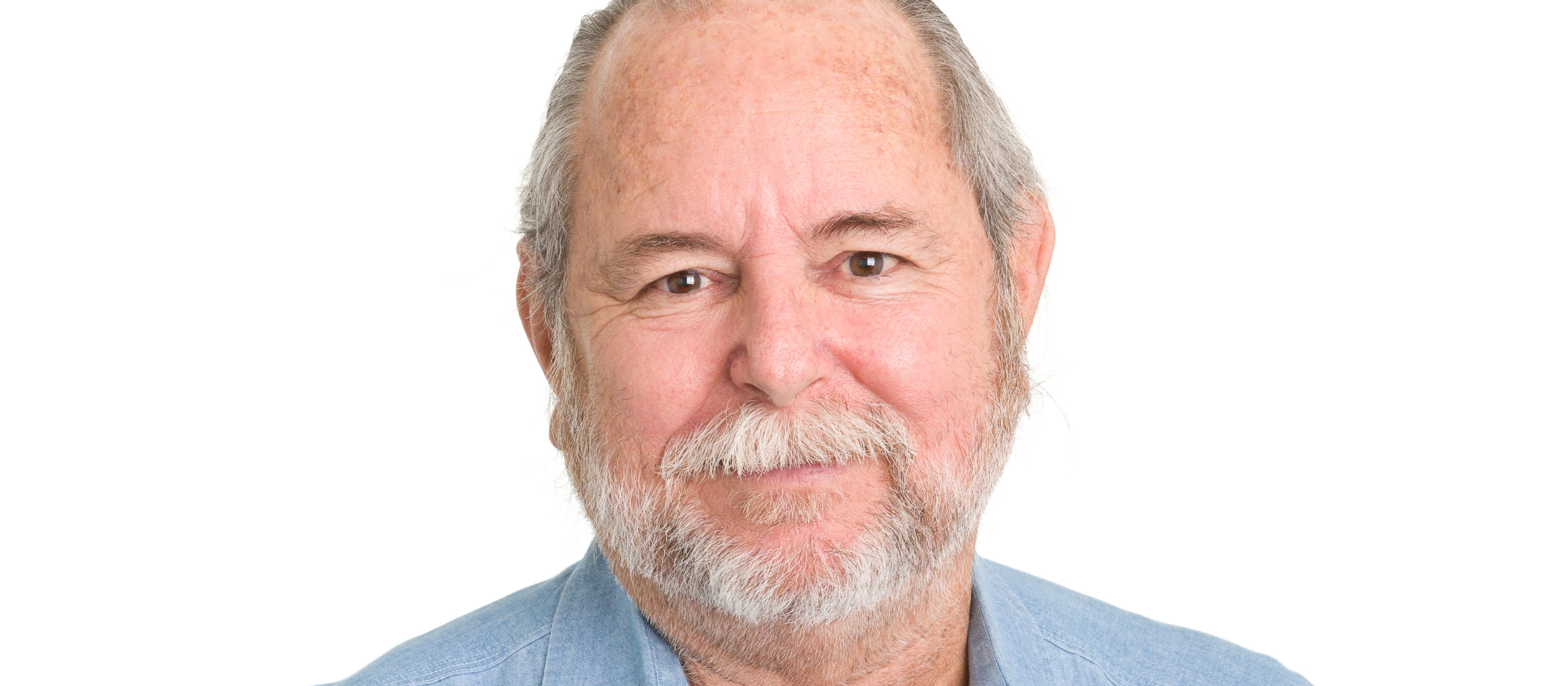 Bernard is a hypothetical patient
34% of NYHA class I-II HFrEF patients die within 3 years!1
Bernard is typical of most heart failure patients seen in general practice – mildly symptomatic (NYHA Class II). 2
He is 66 years old, over-weight with co-morbidities of hypertension and Type-2 diabetes. He was diagnosed with HFrEF (heart failure with reduced ejection fraction) 18 months ago and 2 months ago was in hospital following an acute decompensation episode.
Laboratory Testing:

BNP: 300 pg/mL (86.7 pmol/mL)
NT-proBNP: 1200 pg/mL (141 pmol/mL)
Serum creatinine: 1.00 mg/dL
eGFR: 60 mL/min/1.73 m2,
Serum potassium: 4.4 mmol/L

HbA1c: 55 mmol/mol

Medications:

Cilazapril 5 mg once daily
Vildagliptin 50 mg / metformin 1000mg twice daily
Metoprolol CR 190 mg once daily
Spironolactone 25 mg once daily
Frusemide 80 mg daily

Physical Examination:

Blood pressure 115/80 mm Hg
Heart rate 68 bpm
Weight: 82 kg; admission weight 88 kg (lost 6 kg in 3 days with diuresis during hospitalisation)
Patients like Bernard can be significantly affected by their disease with regards social capacity and emotional health. Three quarters struggle to perform daily activities, more than half report difficulty with recreational pastimes and hobbies and about two third report symptoms that are consistent with depression. 3-5. Health-Related Quality of Life (HRQL) of patients with heart failure is markedly reduced compared with that in patients with other chronic diseases, demonstrating substantial limitations in physical and social activities. 6
But, the need for urgency is driven by the mortality figures for patients like Bernard. Even though he is receiving optimal HF therapy, patients like Bernard from the PARADIGM-HF study were still at risk of death.
16.5% of ACEi patients died due to cardiovascular causes. 7
7.4% of ACEi patients experienced sudden cardiac death. 7
4.4% of ACEi patients died due to worsening heart failure. 7
Just one HF hospitalisation put patients at

up to 6x greater

risk of death vs patients who had not been hospitalised for HFrEF. 8
What replacing the ACEi with ENTRESTO® (sacubitril/valsartan) will mean for Bernard?
Replacing Bernard's ACEi therapy with ENTRESTO® reduces the relative risk of CV death and time to first HF hospitalisation by an additional 20% compared to ACEi therapy alone – an absolute risk reduction of 4.7% (p <0.001) .9
Graph 1: Time to First HF hospitalisation or Cardiovascular Death. 9
Replacing the ACEi with ENTRESTO® will also improve Bernard's social and physical activities by the equivalent of 9 years aging compared to remaining on an ACEi. 6
Graph 2: Effects of ENTRESTO® on Physical and Social Activity Limitations in Patients With Heart Failure6
Grey bars indicated results from original analysis with corresponding P values at the top.
Orange bars indicate results from sensitivity analysis in which a score of 0 was assigned for each physical/social activity question at 8-month follow-up, if the patient answered the question at baseline, however died prior to the 8-month visit, a prespecified analysis
How to switch Bernard from an ACEi to ENTRESTO?
What to do when replacing an ACEi with ENTRESTO®?
For patients currently on an ACEi, a 36-hour washout period is required to reduce the potential risk of angioedema. This is not required if replacing an ARB.10
What is the dosage regimen for ENTRESTO®?
This is a simple one or two step titration in patients with HFrEF. The recommended starting dose if already on standard ACEi is one tablet of 49 mg/51 mg twice daily, double every 2-4 weeks to the target dose. The target dose for ENTRESTO® is one tablet of 97 mg/103 mg twice daily. 10
A reduced starting dose of ENTRESTO® of one tablet of 24 mg/26 mg taken twice daily is recommended for:
ACEi/ARB naive patients, 10
those with severe renal impairment, moderate hepatic impairment, 10
those with low systolic blood pressure (SBP ≥100 to 110 mmHg), 10
those ≥ 75 years old. 10
What monitoring is needed for patients switched to ENTRESTO®?
ENTRESTO® has a safety and tolerability profile generally similar to that of an ACEi. It is however recommended that patients be reviewed two weeks after being switched to ENTRESTO®. 9,10 Patients switched to ENTRESTO® should have their blood pressure, renal function, potassium levels and volume status monitored. 10
What are the Special Authority Requirements?
A Special Authority application can be made by any relevant practitioner and approvals are valid for 12 months. 11
Patients must meet all the following criteria:
Patient has heart failure and is in NYHA/WHO functional Class II, III or IV 11
Patient has a documented Left Ventricular Ejection Fraction (LVEF) of less than or equal to 35% 11
or
An ECHO is not reasonably practical, and in the opinion of treating practitioner the patient would benefit from treatment 11, #
Patient is concomitant optimal standard chronic heart failure therapy 11
Renewals from any relevant practitioner. Approvals valid for 12 months for applications where treatment remains appropriate and the patient is benefiting from treatment. 11
# - Temporary change by PHARMAC effective 01 April 2020, please visit www.pharmac.govt.nz
Practical tips for GPs switching patients to ENTRESTO® (sacubitril/valsartan) with Dr Raewyn Fisher
References
1. Ahmed A. Am J Cardiol 2007;99:549–53.
2. Taylor JC et al, 2016. Australian Family Physician; 45 (11): 823-827.
3. Calvert MJ et al. Eur J Heart Fail 2005;7:243–51.
4. Moser DK et al. Heart Lung 2010;39:378–85.
5. Cowie MR et al. ESC Heart Failure 2014;1:110–45.
6. Chandra A et al. JAMA Cardiol. 2018 Jun; 3(6): 498–505.
7. Desai AS et al. Eur Heart J 2015; 36: 1990-1997.
8. Okumura N et al. Circulation 2016; 133: 2254–2262
9. McMurray JJ et al. N Eng J Med 2014; 371(11): 993-1004.
10. ENTRESTO New Zealand Data Sheet.
11. Pharmaceutical Schedule – Pharmac www.pharmac.govt.nz.
Abbreviations
ACEi – Angiotensin Converting Enzyme inhibitor, NYHA – New York Heart Association, ARB – Angiotensin Receptor Blocker, HF – Heart Failure, LVEF – Left Ventricular Ejection Fraction, ECHO - Echocardiogram, HFrEF – Heart Failure with reduced Ejection Fraction, BNP - B-type natriuretic peptide, NT-proBNP - N-terminal (NT)-pro hormone BNP, eGFR - estimated Glomerular Filtration Rate
Minimum Prescribing Information
PRESCRIPTION MEDICINE. Entresto® 24mg/26mg, 49mg/51mg, 97mg/103mg (sacubitril/valsartan) film coated tablets. Consult full Data Sheet before prescribing, available from www.medsafe.govt.nz. Entresto is fully funded under Special Authority Criteria, please refer to www.pharmac.health.nz.
Indication: Treatment of chronic heart failure (NYHA Class II-IV) with reduced ejection fraction. Contraindications: Hypersensitivity to sacubitril, valsartan, or excipients. ACE inhibitors (ACEi). Do not administer within 36 hours of switching from or to an ACEi. Angioedema related to previous ACEi or ARB therapy. Use with aliskiren in Type 2 diabetes (T2D). Severe hepatic impairment, biliary cirrhosis and cholestasis. Pregnancy. Precautions: Caution switching from ACEi or while co-administering with aliskiren in T2D (see Contraindications). Should not be co-administered with an ARB. May cause symptomatic hypotension, especially in those ≥75 years old, renal disease and systolic BP <112 mmHg or patients with an activated RAAS. Initiation not recommended in systolic BP <100 mmHg. Monitor BP when initiating therapy or during dose titration. If hypotension occurs, dose adjustment of diuretics, antihypertensives, and consider treatment of other causes of hypotension. If hypotension persists, consider dose reduction or temporary interruption. Correct sodium and/or volume depletion before starting treatment. May be associated with decreased renal function; assess renal function before initiation and during treatment. Monitor serum creatinine, and down-titrate or interrupt if a clinically significant decrease in renal function develops. May increase urea and creatinine levels in patients with renal artery stenosis. Not recommended with end-stage renal disease. Should not be initiated and consider discontinuation if the serum potassium level is >5.4 mmol/L. Monitor serum potassium periodically and treat appropriately, especially in patients with risk factors, dosage reduction or interruption may be required. Caution with medications known to raise potassium levels. If clinically significant hyperkalaemia occurs, consider adjusting the dose of concomitant medications. If angioedema occurs, immediately discontinue, and provide appropriate therapy and monitoring until complete and sustained resolution; black patients or patients with a prior history of angioedema may be at higher risk. Caution in NYHA Class IV or in moderate hepatic impairment or with AST/ALT >2X ULN. Use in lactation not recommended. Use contraception during treatment and for 1 week after last dose. Interactions: Aliskiren in T2D, ACEi/ARB. Caution with statins, sildenafil, lithium, potassium-sparing diuretics including mineralocorticoid antagonists, potassium supplements, or salt substitutes containing potassium, NSAIDs including selective COX-2 Inhibitors, frusemide, inhibitors of OATP1B1/B3, OAT3 or MPR2 and metformin. Dosage: Target dose one tablet of 97 mg/103 mg twice daily. Starting dose one tablet of 49 mg/51 mg twice daily. Starting dose one tablet of 24 mg/26 mg taken twice daily recommended for ACEi/ARB naive patients, those with severe renal impairment, moderate hepatic impairment, and in those ≥ 75 years old. Double every 2-4 weeks to the target dose. Adverse effects: Very common (≥ 10%): Hyperkalaemia, hypotension, renal impairment. Common (1 to 10%): Cough, dizziness, renal failure, diarrhoea, hypokalaemia, fatigue, headache, syncope, nausea, asthenia, orthostatic hypotension, vertigo. Uncommon (0.1 to 1%): Angioedema, dizziness postural. Unknown: Hypersensitivity (including rash, pruritus, and anaphylaxis).
Novartis New Zealand Limited, Auckland. Ph 0800 652 422 ® Registered Trademark
NZ-00758 June 2020, TAPS NA12043, BGA200605