Coroner alerts GPs after death of patient on long-term diclofenac
+News
Coroner alerts GPs after death of patient on long-term diclofenac
Saturday 10 February 2018, 10:00 AM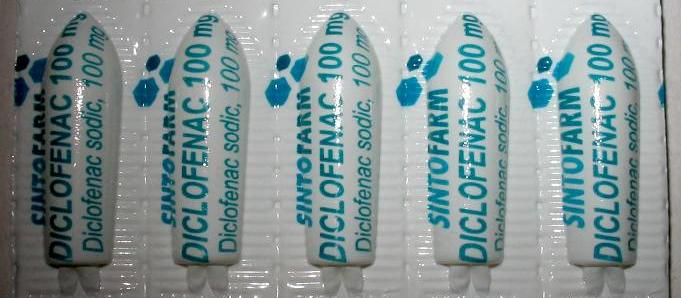 Gastro-protective medication substantially reduces the risk of an ulcer in long-term diclofenac users
The GP said patients had the right to make their own choices but, in hindsight, he could have been more assertive
Long-term use of diclofenac without gastro-protective prophylaxis contributed to the death of a Canterbury woman, coroner Sue Johnson has found.
Cause of death for Shirley Maindonald (73) was gastrointestinal haemorrhage resulting from a duodenal ulcer. She died at her Rangiora home in November 2014, 10 days after being hospitalised for melaena, anaemia and an ulcer.
Coroner Johnson last month alerted the NZMA, the college of GPs and Canterbury DHB to her decision with the intent of ensuring the information reached GPs.
Mrs Maindonald was prescribed 100mg a day of diclofenac in 1992 for osteoarthritis. At that time her GP did not prescribe gastro-protective medication, which the coroner accepts was then the norm.
Risk of ulcer well known
By the time of the patient's death the risks associated with diclofenac were well known, the coroner's report says. It points out published guidelines and bulletins recommend gastro-protective medicines for patients on long-term, high-dose non-steroidal anti-inflmmatory drugs (NSAIDs), particularly for those in the older age group.
Expert witness, clinical pharmacologist and endocrinologist Matt Doogue told the coroner such medication substantially reduced the risk of an ulcer and Mrs Maindonald probably should have been prescribed a medicine such as omeprazole.
Mrs Maindonald's care was taken over by another GP in 2011 who also did not prescribe a drug to protect her stomach.
Through a lawyer, the GP told the coroner the first time he saw Mrs Maindonald he had a short discussion about the need for her to take medication such as omeprazole but she made it clear she was not interested.
He raised the issue on subsequent occasions but the patient's attitude was that she had been on diclofenac for many years and had experienced no problems with it. She was not interested in taking other medication. He regularly asked her about side effects from the diclofenac.
The GP said patients had the right to make their own choice but, in hindsight, he could have been more assertive in encouraging her to take protective medication.
Large duodenal ulcer found
Mrs Maindonald was admitted to Christchurch Hospital on 19 November 2014. It was found a large duodenal ulcer had eroded an artery, causing a large bleed into her stomach, bowel and rectum.
She was discharged four days later on omeprazole. On 27 November, she felt unwell and went to the toilet. Her husband found her slumped over and she died shortly afterwards.
Dr Doogue also said he believed the diclofenac contributed to a healing myocardial infarction found at the postmortem, saying long-term use of diclofenac increases the risk of such events by about 40 per cent above the baseline risk.
A large population of New Zealanders rely on NSAIDs either on prescription or bought over the counter, he says.