If you can't beat 'em, join 'em says Rotorua GP switching to VLCA
+News
If you can't beat 'em, join 'em says Rotorua GP switching to VLCA
Friday 9 February 2018, 03:13 PM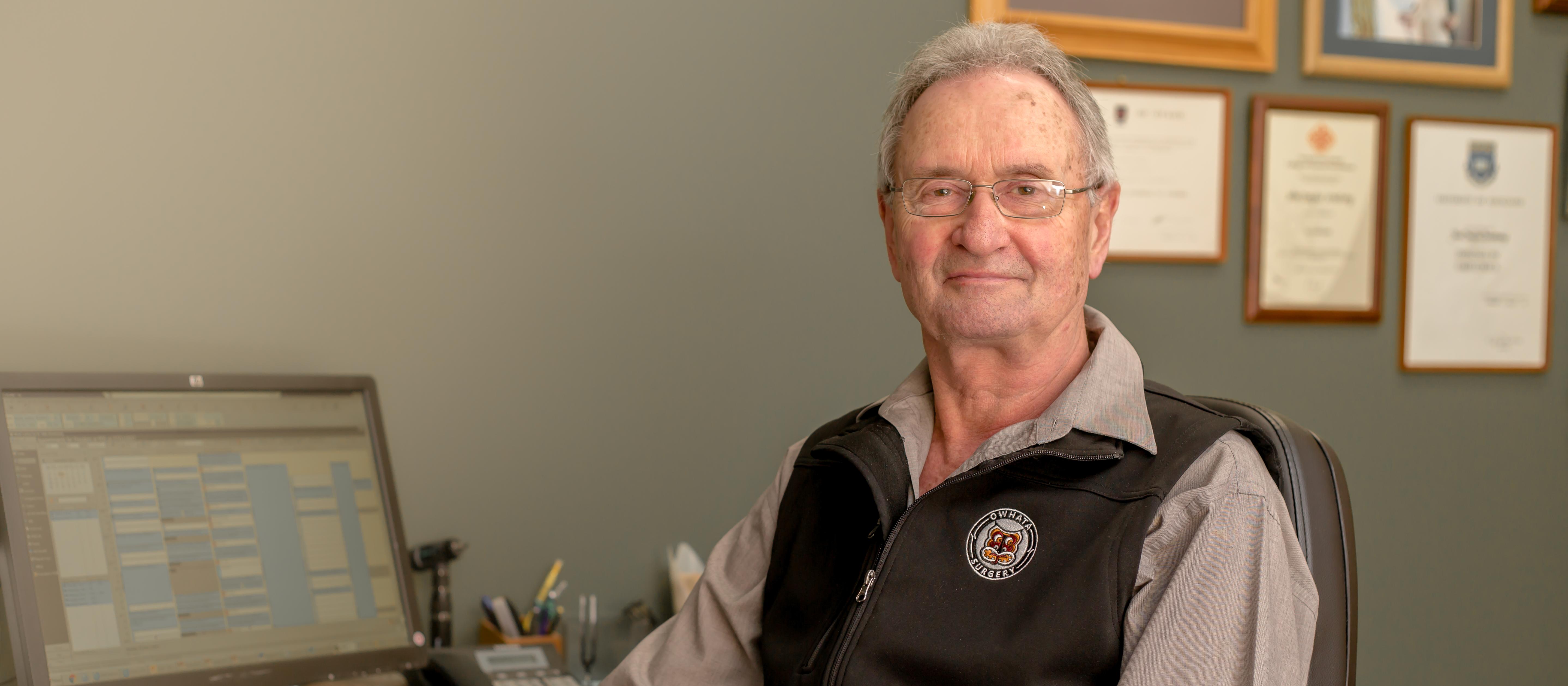 When GP John Armstrong saw his long-time patients voting with their feet he knew it was time to switch to VLCA
A Rotorua GP who has dropped his fees by 50 per cent says he is doing it to help his high-needs patients, but also for clear-eyed financial reasons.
John Armstrong from Owhata Medical Centre has been treating patients in Rotorua for four decades. He decided to switch to Very Low Cost Access funding from 1 January.
Dr Armstrong says he has been thinking about making the move for a long time, but was wary of the financial risks. The practice has a large number of high-needs patients and was already discounting and not charging for those who were struggling to pay.
But the "trigger" came when a VLCA practice opened down the road in November last year.
"When they opened up we started to lose patients who have been with us for years. Now we have dropped our prices, they are coming back again. It's not a decision we have made lightly. We've been thinking about it for some time.
"It's a Catch 22 – you need patients to maintain your business. We needed to do it from a commercial point of view. It triggered us to take that risk."
Previously the practice charged $20 for 13 to 17-year-olds (now $12), $37 for 18 and over (now $18) and $36 for over 65 (now $18).
Dr Armstrong says so far they are balancing the books, but it's too early to know what the full impact will be. "There's not much fat in general practice," he says.
More patients means more GPs needed
One consequence of so many patients walking through the door is the practice will need to recruit more GPs.
He is fully aware of the controversy around VLCA and its unpopularity among many people in primary care.
"I believe funding should stay with the patient. I have patients who can afford the [higher] fees – wealthier patients say to me this is ridiculous dropping your fees, you're going to kill yourself. In that sense it's been unfair, an unfair system. We haven't been happy about charging a patient $37 who can't afford it."
Another reason he hasn't switched to VLCA before now is the constant rumours that the funding scheme would fall over, or be closed, but he's not worried about that.
"We have lived with change for so long, I am not concerned. We will go with the flow. Everyone is aware of the importance of primary care."