Ten reasons why DHBs need to act to control prescription pricing
+Columns
Ten reasons why DHBs need to act to control prescription pricing
Monday 12 February 2018, 10:17 AM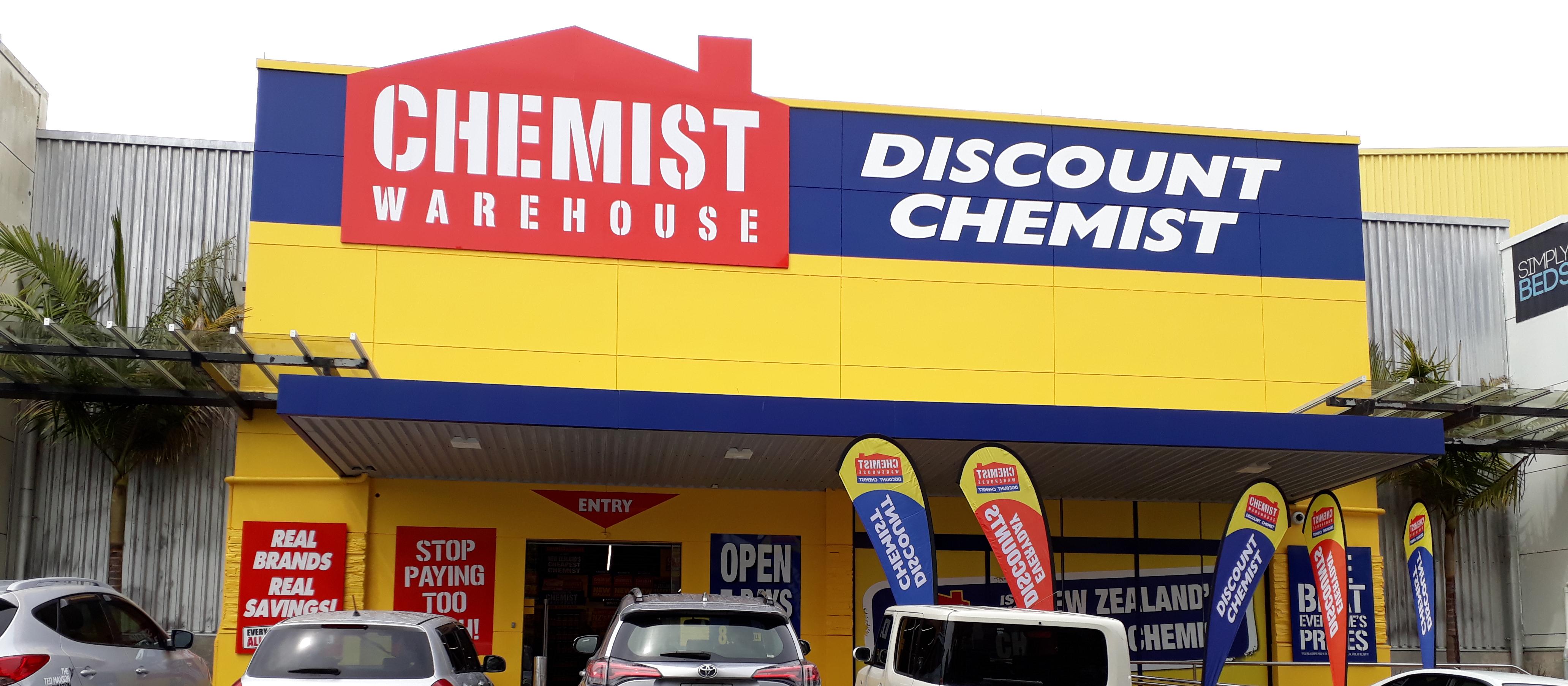 Anna Mickell
With Chemist Warehouse bursting onto the scene late last year offering zero prescription fees, prescription pricing has again become a topic of conversation. After working as a pharmacy wholesaler for 10 years, and in health in general for 35 years, pharmacy sector observer Anna Mickell has a few ideas on what works and what doesn't. She gives her opinion on why prescription prices need to be controlled by DHBs
Despite a few left-leaning tendencies, I support a market approach when it comes to matters of health.
I think the Government and its agents need to set the goals, budget and then support private providers to deliver, preferably from a safe ­distance. 
This is born out of experience, rather than any academic training. 
The 35 years I have worked in health for DHB and non-DHB providers – the latter, large publicly listed companies and small businesses – have left me with an unshakeable belief that as taxpayers we get much better value when government organisations fund health services, not provide them. 
So, over a decade ago, when I first saw pharmacies beginning to offer discount scripts, I watched carefully. I wondered how the market and funder would react.
I saw firsthand how pharmacies spending $15,000 per month on medicines grew their medicine spend to $80,000 per month over the course of a year or two. 
These were the pre-2012 days of "the more you dispense, the more you get paid". Some were making super profits under this system.
But just as the market responded, so did the funders (eventually). The funding model was radically changed to curb this behaviour. 
Read on for my 10 reasons why DHB funding managers now need to step in again and act to control prescription pricing.
1. Stick with the plans
Growing prescription transaction volumes by lowering prescription prices to increase grocery/retail sales is not in the New Zealand Health Strategy, Pharmacy Action Plan or Implementing Medicines New Zealand strategic plan.
What is planned is improved service quality and subsidised prescription prices to targeted population groups. 
We already have a problem with geographical inequities. This will widen with the growth of discount providers who will not be setting up services in Ranfurly or Riverton any time soon.
The current "one team" approach to healthcare is about DHB providers and non-DHB providers like pharmacies and general practices working more closely together.
Business owners who are focusing on increasing prescription transaction volumes (to drive sales) with no way to materially lower their cost of dispensary operations will not, over the longer term, have the resources to work as part of an integrated team.
Free prescriptions may also damage efforts to bring healthcare closer to patients' homes.
Consumers make decisions with no information or by comparing one product or service offer with another. 
At present, most consumers are making their decision in a vacuum to pick up a script, so much so that they "pick up a script" not "buy a script".
Buying in a vacuum means consumers tend to stick near to where the script originated or where they live. Introducing price to this decision means that a significant element of comparison begins to occur.
People on multiple medicines and people living in families on multiple medicines will travel outside their communities to get cheaper ­medicines.
Chances are, it will not be the patient who presents to the pharmacy, it will be a neighbour, friend or family member picking up the script.
They might wait a few days until a car is available to make the trip, going without the medicines in the meantime.
All this may jeopardise the close relations between patients and their regular treatment providers.
2. It buggers up the data
We know that up to 20 per cent of New Zealanders struggle to pay for their ­prescriptions.
We know that the Prescription Subsidy Card is underutilised.
Goodness knows what percentage of folk don't have a high-user card who could benefit from one. 
The Ministry of Health and DHBs need to be able to accurately measure the number of people who need a hand to pay for healthcare. It is a moral and fiscal imperative.
Prescription pricing by businesses with different value propositions will bugger up the quality of the data collected on health subsidy schemes and leave us more clueless on what we must do to improve outcomes.
3. It drives medicines demand andf probably wastage
According to Clause H6.3 in the July 2017 consolidated CPSA extension, pharmacies should not act in any way that artificially increases demand for medicines. 
Any sixth form business studies student will tell you that lowering prices increases demand on products and services that are substantively ­similar.
This clause is not just about DHBs stopping fraud, it is about the core issue of demand and about not mucking around with the tools to identify, plan for and manage demand.
External manipulation of demand is dangerous to any health planner.
On any given day, New Zealanders are making decisions not to have prescriptions dispensed, based on price or patient-perceived need. 
Removing the price hurdle for people will mean they decide they might as well take that "just-in-case" box of paracetamol 500mg.
The time-poor prescriber may add that additional, but not strictly necessary, medicine knowing the patient will not face the pressure of paying for it.
But the demand argument is not just about volume increasing, it is about demand getting skewed.
It is about scripts moving to other places for fulfilment (note I said scripts, not necessarily people).
It is about stockpiling (putting pressure on prescribers/dispensers to prescribe/dispense more so I can get the lower price now).
4. Predatory-pricing is not cool, nor is it in your interests
Predatory pricing is a tool used to drive competition out of the market.
Businesses that undertake predatory pricing lower their prices on the same products or services to gain market share, and then lift prices to whatever they like. It is illegal in many countries. 
Okay, it is a stretch to claim that the current discount providers in New Zealand have the market power to do this. But do you really want to test this or hand over consumer prescription pricing to market forces?
Think about it, DHBs collect a lot of money from copayments, do you really want the 80 per cent of New Zealanders who can afford prescription medicines to get used to the idea they can be free?
5. It's not disruptive innovation
Disruptive innovation is when a novel product or service disrupts the market for an established product.
The market for alarm clocks was disrupted when mobile phones, with their alarm features, became ubiquitous.
Discount prescription providers are not innovators, they do not change how they dispense and consult to lower their cost of operation, to enable them to offer lower prices. They are simply offering lower prices to attract customers to other products and services they offer.
The regulated dispensing environment, Pharmac's purchasing practices and the slow progress of health IT initiatives create a dispensing environment where meaningful innovation is nearly impossible.
Unlike Australia and other parts of the world, Pharmac controls prescription pricing to the brand level in New Zealand.
Buyer benefits found when products compete for market share are not available to New Zealand pharmacy business ­owners.
Group buying power cannot materially lower the price of prescription products, Pharmac has claimed that space.
There is no way to substantially lower the operational costs of dispensing, except for parts of aged care, which are already exploited with robotics.
Business owners choosing to lower their prescription prices are doing so because they are wishing to take scripts from existing providers, or because they have additional revenue streams to off-set their dispensary costs.
Consequently, they will seek to minimise the prescription service offer and focus on the profit-producing parts of their business.
6. Free scripts will not control pharmacy numbers
Start-up pharmacies and pharmacies with low prescription volumes have one thing in common, a low level of pharmacist occupancy.
Staff occupancy is the degree to which a staff member is occupied during their working day or, simply put, how busy they are.
The pharmacist salary is an overhead that, due to regulation, must be borne by the business.
Business owners who have pharmacists standing around doing nothing sometimes feel they have nothing to lose by offering free scripts.
It increases script volume and their staff occupancy, and helps them build customer relationships more quickly.
Free scripts are a way for a start-up business to quickly establish market share within a community and establish themselves, decentralising rather than centralising pharmacy services within a community.
7. The pharmacy sector is not aged care
Aged care providers can gain additional revenue by building retirement housing; pharmacists do not have such lucrative additional revenue streams – 75 per cent of pharmacy sales come from dispensing.
Pressure from grocery  stores means net profit on OTC medicines is not a viable way to subsidise the new type of pharmacy services the sector agrees is needed. Flogging cheap perfumes or Christmas presents isn't going to do it either.
8. Pharmacies aren't making too much money
Profit is not a four-letter word. Pharmacies can't afford to be offering free scripts. 
The Moore Stephens Markham's Pharmacy Benchmarking Survey Report 2017 shows the average net profit in the 141 pharmacies surveyed has been dropping steadily since 2013, from 8.5 per cent of sales to 6.3 per cent, or about $130,000 on $2.01 million in 2017. Tax and debt repayment will clean up a goodly chunk of that net profit. 
We can see that occupancy and staff costs increase as pharmacy businesses move into medical centres. 
I don't want to get my scripts from a business whose back is against the wall, just as I don't want to fly on an airline that is losing money. Sustainability and safety go hand in hand.
I want my parents to see pharmacists working in a business that is making reasonable profits so that they can invest in staff education, replace their computers and carpet on time and keep the bank manager happy, as well as providing great dispensing and consulting services
9. Be a good partner
The pharmacy sector does a good job. Give them a hand to help them deliver. 
Nearly 46 million prescriptions were dispensed in 2017 an "all-time high" according to Pharmac. 
Pharmacists manage the country's $800 million-plus national drug inventory on behalf of all New Zealanders, and they do it well.
Since 2012, they have done all this in a capped funding environment, despite volume pressures.
The sector wants to provide centres of community medicine excellence, but it needs a funding environment that supports it to do this.
10. You have the power, use it
The DHBs require their pharmacy business partners to collect a copayment for scripts on their behalf. 
The Commerce Commission says this fee is subject to normal market forces and suppliers cannot collude to set it. Fair enough, but, as we all know, the cat can be skinned in many ways.
Pharmacists and their representatives need to work with the sector to come up with a funding model that supports the sector's strategic plans to deliver the type of care consumers need at a price they can afford, equitably.
Anna Mickell is the co-owner of The Health Media, publishers of Pharmacy Today, New Zealand Doctor and ELearning. Ms Mickell worked for ProPharma and PWR from 2005 to 2015, the last three years as general manager of ProPharma. She has sold medicine data and decision support tools through clinical management software, developed New Zealand's first online consumer health information resource and worked as a registered nurse in a prison and at several hospitals. She has an MBA from AUT University