Research finds emotional attachment to cigarettes to be a barrier in the switch to vaping
+Undoctored
Research finds emotional attachment to cigarettes to be a barrier in the switch to vaping
Thursday 8 February 2018, 09:58 AM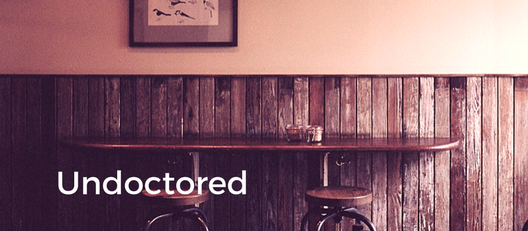 A New Zealand study has found that some people still find quitting smoking difficult, even when vaping is offered as a smoking cessation intervention. The Otago University study involved in-depth interviews with 20 vapers who still smoked traditional cigarettes regularly, in addition to vaping. The researchers wanted to identify why some smokers did not make a full shift to vaping.
Lead author, Dr. Lindsay Robertson, explains that "the main reason this group of vapers didn't stop smoking completely was a strong attachment to, and a sense of nostalgia for, what they described as 'real' cigarettes". This included emotional attachment to the ritual of smoking, and perceptions of vaping as inauthentic.
These results contrast with other recent New Zealand findings that many smokers completely switch to vaping, and many are able to reduce nicotine levels over time, which suggests vaping could be less addictive.
The government's decision to liberalise the availability of nicotine-delivering electronic nicotine delivery systems (ENDS) means these devices have become widely available in retail outlets currently selling tobacco.
Hāpai CEO, Lance Norman states that, "recent research has demonstrated that many smokers can successfully transition to vaping. While we support the use of harm reduction tools like electronic nicotine delivery systems (ENDS), we value research such as this which helps us recognise the challenges of this transition for smokers".
Hāpai Te Hauora shares the perspective with many healthcare providers and research professionals that e-cigarettes should work as part of a supply reduction strategy; increase the price discrepancy between tobacco to harm reduction products like ENDS, decrease tobacco availability and increase harm reduction options. By making quality vapes more accessible than tobacco, smokers may switch to e-cigarettes for its convenience.
Norman continues, "there is now consensus that ENDS are a less harmful, safer alternative to tobacco consumption, but these findings suggest we need to support our whānau in this transition with realistic expectations, and informed, well- trained health professionals. We know from the extensive work done in New Zealand on tobacco addiction that no single intervention will be a silver bullet, one size fits all solution for everyone. Even a revolutionary product like ENDS must form part of a multifaceted approach to supporting people to be smokefree."
Read the full research article here.