Fundraising and trusts the recipe for new Waihi Beach medical centre
+Business
In print
BUSINESS
Fundraising and trusts the recipe for new Waihi Beach medical centre
Monday 13 November 2017, 10:23 AM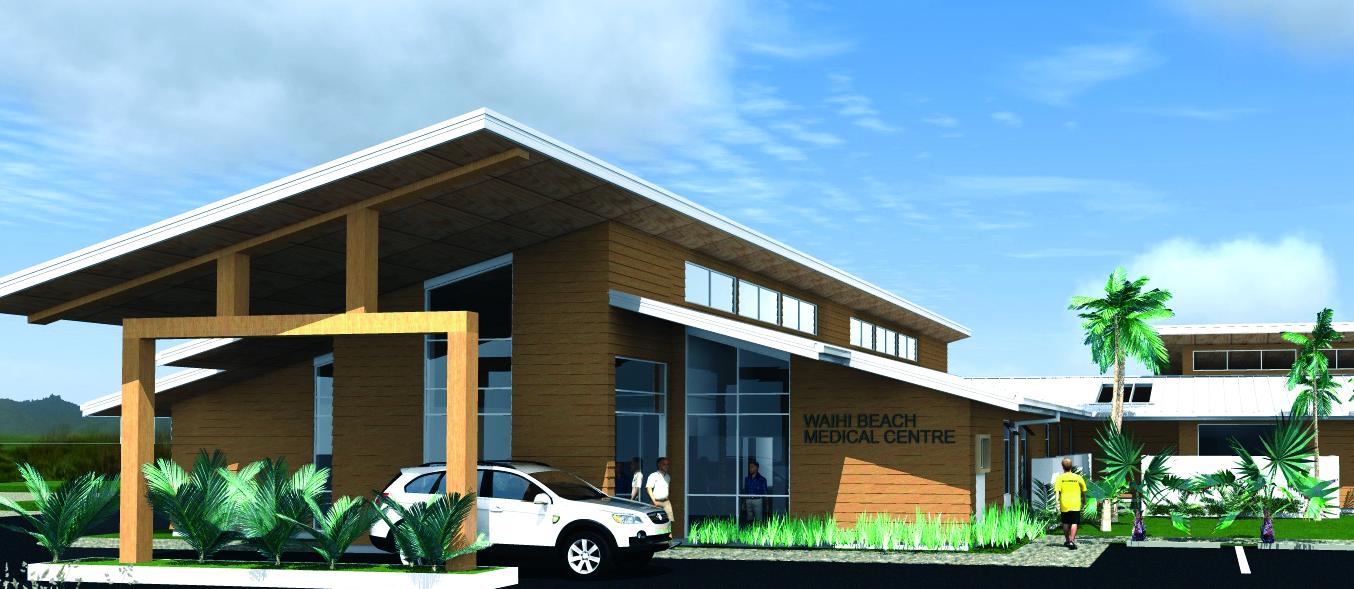 Planning is underway for a new medical centre and ambulance station at Waihi Beach
A new health centre and am­bulance station at Waihi Beach will be built on a foundation of fundraising efforts, should it be successful.
The current health centre is "pretty tiny" given the services required  
Work is under way by a com­munity trust, made up of local professionals and community representatives to assemble funding for a new centre in the Bay of Plenty town.
Currently, there is one medi­cal centre in the town, serving a population of about 3100, a population expected to grow and which swells with seasonal in­fluxes of holiday-home owners.
Waihi Beach Community Health Centre Charitable Trust chair Craig McFarlane says the current facilities are simply not fit for purpose with the area's population set to grow.
The current health centre is 120sqm – "pretty tiny" – given the services required, he says.
The centre is owned by Primary Healthcare Ltd, a not-for-profit company owned by Pinnacle Incorporated. None of the GPs are owners of the medi­cal centre; instead, they work as employees of the company.
One of the GPs, Claire Jenks, says there is an increasing num­ber of people over the age of 60 moving to the area and they need comprehensive GP services.
At the moment, the practice barely has a car park and some services operate out of a "shed" located in the car park.
There's only one treatment room so when accidents come in, other patients get bumped, Dr Jenks says.
Price tag of more than $3 million
The current facilities are also too small to take sixth-year medi­cal students on placements, or GPEP registrars, something in­creased space will allow for.
Plans for the new centre are for a substantially larger building, to be shared between the medical centre and a St John station.
The trust needs about $3.29 million for the build, and the timeline aims to have the centre open by January 2020.
Funding is to be split, with 61 per cent coming from a large national charitable trust, 18 per cent from smaller localised chari­table trusts, and other funding made up of a bid for a $50,000 input from Midland Health Network Charitable Trust, a lo­cal electricity charitable trust, local fundraising activities and debt of $244,000.
Community fundraising won't kick in until 70 per cent of the funds have been secured.
Concept discussions for the centre started in 2013, but the trust wasn't fully registered until last year.
Mr McFarlane says the trust is needed because the health cen­tre on its own wouldn't be able to afford anything near the size needed privately, especially given funding complications of having a largely older population.
If the group doesn't raise the money required in time, the medical centre will remain in its current premises.
Land for the centre is to be leased from the local council at a peppercorn rate, where only a nominal sum is paid in rent. A 20-year lease has been agreed, initially.
There hasn't been any op­position to the plan; the only concern, Mr McFarlane says, is from patients wanting to know whether they will have to pay more. They won't, he says.