Nothing under four stars - heavy hitters of indie rock
+Off duty
In print
OFF DUTY
Nothing under four stars - heavy hitters of indie rock
Monday 30 October 2017, 11:13 AM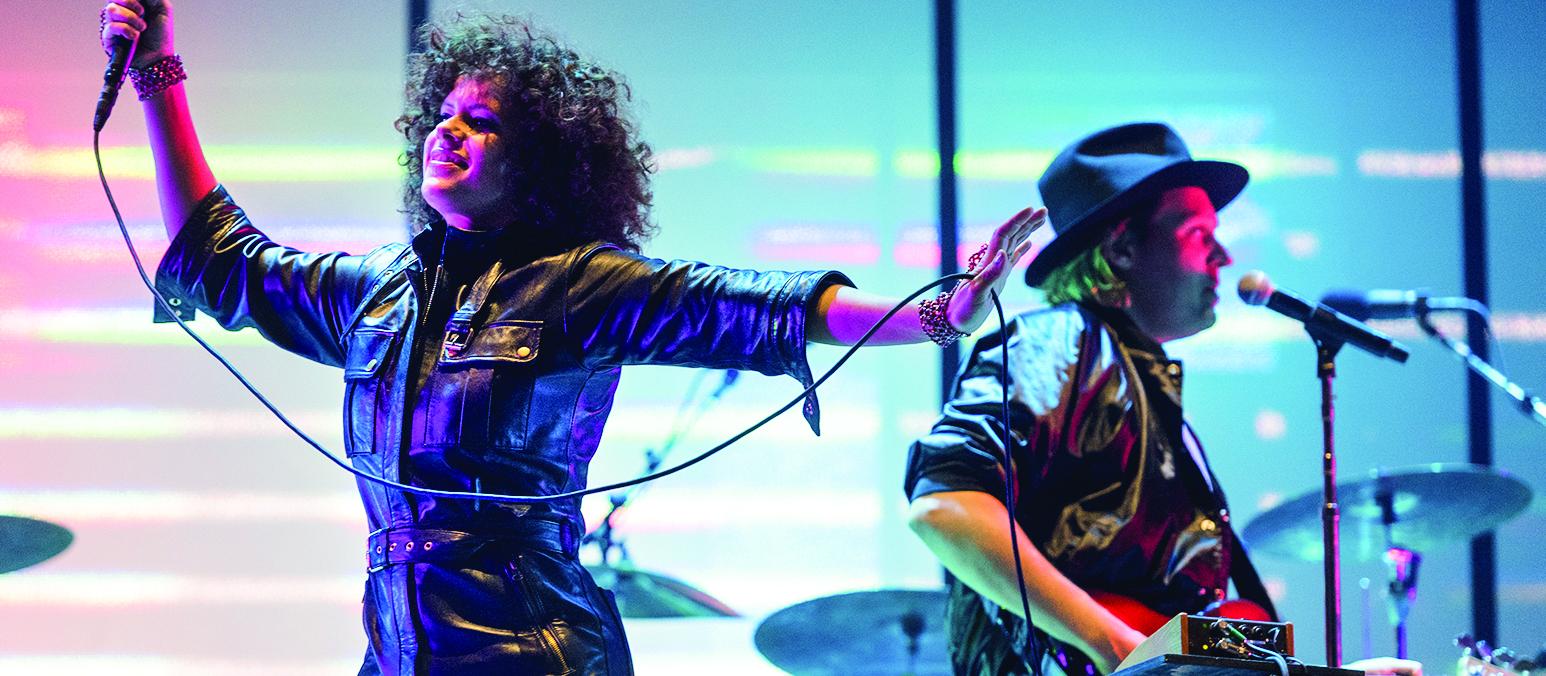 Arcade Fire's latest offering is a mixed bag of influence but nonetheless a welcome return
There are years that come along and hit all expectations out of the park. This year is shaping up to be one of them. Not only do we have a new Lorde album, the excellent debut of future star Billie Eilish, but also the comeback of the two heaviest hitters of indie rock. Yes, 2017 sees new work by the most excellent Arcade Fire and The National
Everything Now
Everything Now
Arcade Fire
Arcade Fire Music, 2017
★★★★
It has been a long four years since the mixed reception gathered for Reflektor. Considered by some "the whitest band in the world", the enlist­ment and producership of LCD Soundsystem's James Murphy to push them into a more electronic dance-worthy realm did not meet universal approval. Well, they're back and so is producer Murphy. The band have pre-emptively satirised the expected criti­cism with mock websites and even this creates new layers of distrust. And the music is a wildly mixed bag of influence and artifice. Opening single "Every­thing Now" channels the most vehemently cheery ABBA piano and disco shuffle, while concurrently lamenting the depth of 21st century consumer­ism. Further 70s' grooves emerge in "Signs of Life" before outstanding single "Creature Comforts" takes the stage. This reflects an edgy New Order until Win Butler's distinctive howling cuts in. Suicide, self-obsession and social media are clearly the themes of the decade, and the band cover them emotively and sensitively. Recounting their music being a soundtrack to diverted suicide does not strike as self-aggran­dising. Rather, the shock of it all has sobered the band. Elsewhere, Regine Chassagne optimises her hummingbird pitch on the sweetly retro "Electric Blue", and the band as a whole hits nice heights later in the album with the gor­geous closing duo of "Put Your Money On Me" and "We Don't Deserve Love".
GET THIS: Erratic, occa­sionally brilliant, nonethe­less welcome return.
Sleep Well Beast
Sleep Well Beast
The National
4AD, 2017
★★★★½
By far my most reliable band for 12 years, a new album by The National is a major highlight in my listen­ing life. And it has been a while; 2013's Trouble Will Find Me has certainly sus­tained its worth, and Alliga­tor, Boxer and High Violet will always hold high status in my collection. So 2017 finds the usually paranoid and deeply contemplative band in Trump's America. They make no secret of their political sidings, having played at Barack Obama's inauguration and a fund­raiser for Hillary Clinton. No surprise then that they're not feeling great. Matt Berninger's usual drizzly vocal holds new spit and venom for the incre­dulity within which he finds himself on "Turtle Neck" and gravelly gloom on "The System Only Dreams in Total Darkness" and closing track "Sleep Well Beast". The irony isn't lost on the band that in the age of high paranoia and restless­ness they inhabit, they themselves are far from endangered. As middle class, mid-western, middle aged and relentlessly white, they are furthest away from Trump's great guidebook of malice. However, they cannot stand by and not pass judgement and share their depths of despair at the state of the once great nation. Indeed, they trace a direct line back to the "Fake Empire" of George W Bush and his contribu­tion to the madness of "alternative facts" and the "fake news media" in senti­nel and repeatedly rewritten track "Walk It Back". Draw­ing parallels with politics to faltering human relation­ships is a defining strength, and "Born to Beg" and "Guilty Party" mirror the sentiments of divorce and desperation to just existing in Trump's America. Pity the educated liberals; they keep finding out they are the minority.
GET THIS: Something like a protest, something like an apology, everything still to love.
Both albums available on iTunes. David Doig is a Havelock North GP. His email is nzdocmusic@hotmail.com