GP closes door on 42 years of care as iwi PHO takes over the practice
+News
GP closes door on 42 years of care as iwi PHO takes over the practice
Tuesday 13 February 2018, 12:17 PM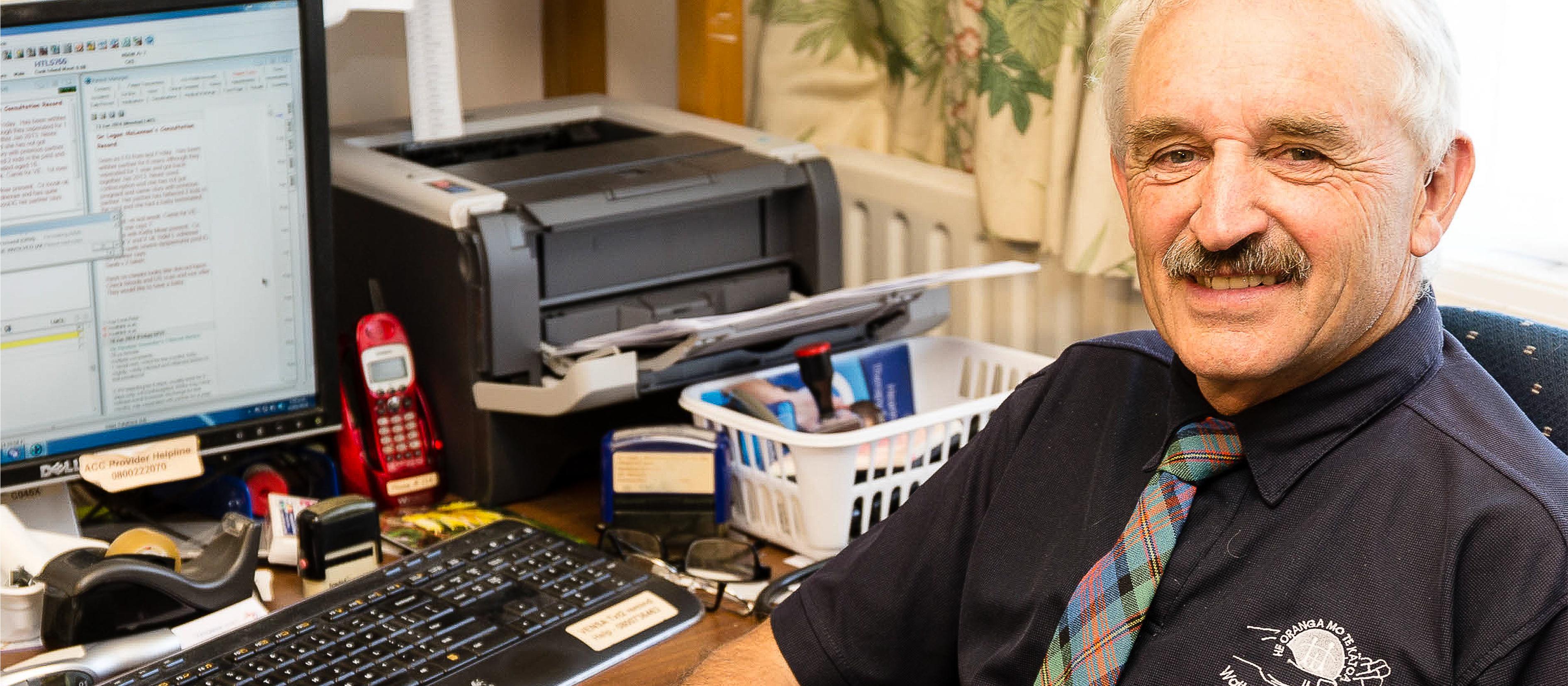 Forty-two years on, Logan McLennan has departed Waitangirua
It was a long, gradual and emotional goodbye to the patients over many months. "After 42 years, I figure that, if they don't like you, they will have left."
A Porirua general practice has a new GP and a new owner, as one of its long-serving GPs takes a well-earned retirement holiday. 
After 42 years with Waitangirua Health Centre – now Ora Toa Waitangirua Medical Centre – Logan McLennan has had what he says was "a great send-off" and headed off on a campervan trip. 
Dr McLennan taught GP registrars for 33 years and was pleased to catch up with some of them, as well as former practice nurses and others, at a farewell at the end of last month. 
He says it was a long, gradual and emotional goodbye to his patients over many months. 
"After 42 years, I figure that, if they don't like you, they will have left." 
And, he says, he wanted to leave "before he got old and dotty". 
Change of ownership 
A 1971 graduate who became a distinguished fellow of the RNZCGP in 2008, Dr McLennan says he and co-owners, fellow GPs Khalid Razvi and Nihal Gonsalkorale, sold up last November to Ora Toa PHO, an organisation of Ngati Toa Rangatira. That takes the number of general practices under the PHO's wing to five, and Dr McLennan is pleased to see the organisation become involved. 
Ora Toa recruited his replacement, Julia Given, from Hamilton. 
The building remains under the ownership of Capital & Coast DHB, but it is "looking bedraggled", Dr McLennan says. 
In recent times, Porirua has become well served by GPs, he says. When first he was a locum there, soon after graduating, the three Waitangirua GPs were seeing 60 to 80 patients a day and hadn't had holidays for years. 
Lack of funds for early IFHC 
The practice had five GPs at the start and as, it was forerunner to the integrated family health centres, allied health professionals were based with them. These gradually lost their funding and did not stay. 
The centre built up to about 7000 patients but, as more practices became established in Porirua, the patients have "redistributed" and the roll is now about 5000. 
Dr McLennan welcomed Very Low Cost Access and Care Plus as important ways to reduce costs for his community, and says targeted smoking cessation, cervical screening and immunisation programmes have brought major advantages. 
The recipient of a Queen's Service Medal in 2014, Dr McLennan served numerous organisations, including committees of the Medical Council and RNZCGP, the practice's former PHO, and the local after-hours board. 
He says he has enjoyed providing good GP care, with continuity of care, in a family-oriented general practice. 
Dr Razvi, who could not be reached today, is next up for retirement, Dr McLennan says. Te Iringa Davies, Ora Toa PHO manager medical & health services, could also not be reached for comment.