Heading up health policy for the New Zealand armed forces
+In the spotlight
Heading up health policy for the New Zealand armed forces
Monday 12 February 2018, 09:57 AM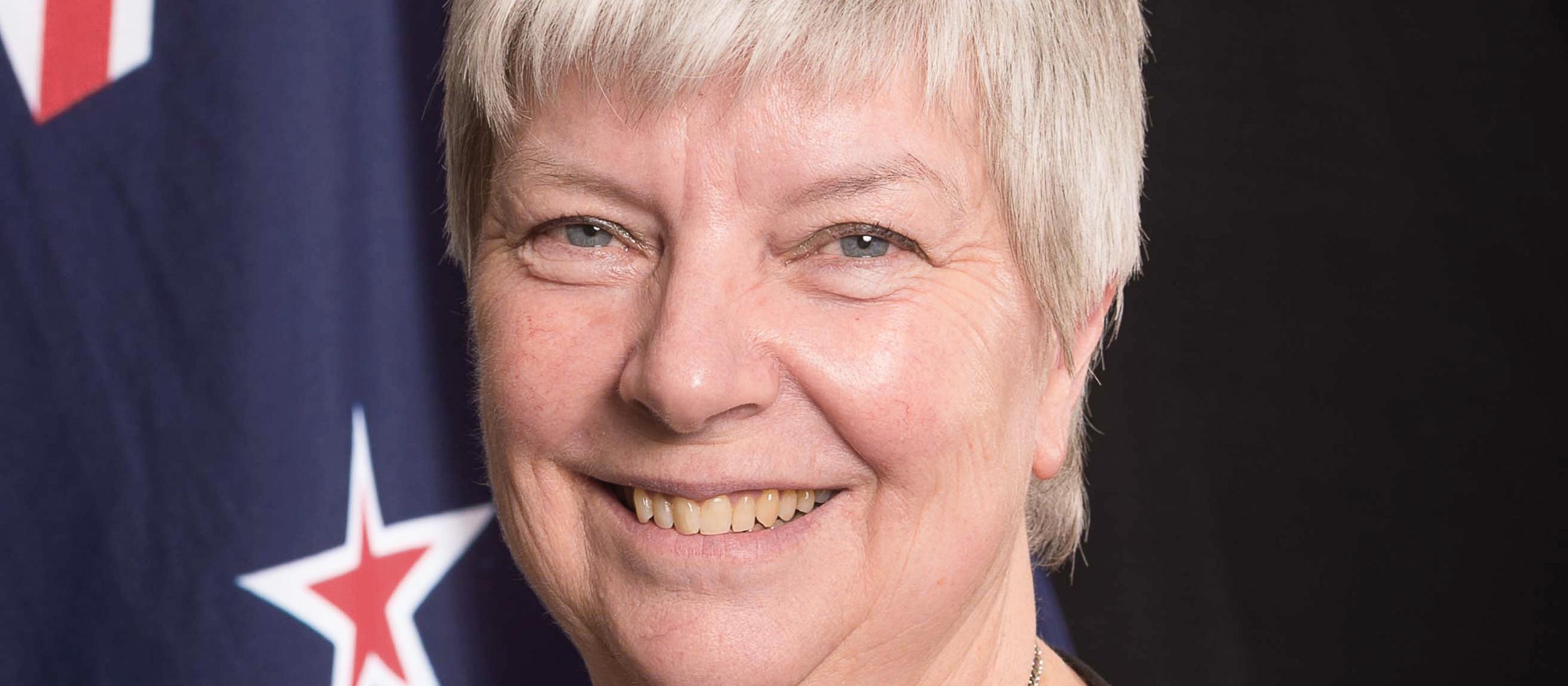 Jane Dawson never expected a part-time pharmacy role in the New Zealand Defence Force would lead to her becoming the force's director of health policy nearly 30 years later
From humble beginnings as a retail assistant in her local pharmacy during high school, to receiving a Distinguished Practice Award from the International Pharmaceutical Federation, Jane Dawson's pharmacy career has been far from ordinary. As a pharmacy student at the University of Otago, she went on to work in Dunedin Hospital before accompanying her husband to the UK, back to Dunedin, and up to Wellington. Facing unemployment after the closure of the Central Institute of Technology School of Pharmacy, where she had taken a teaching position, she took a part-time role with the New Zealand Defence Force while she was "looking for a proper job". Nearly 30 years on, she's still there. Janie Cameron spoke to Jane, who is currently the director of health policy for the NZDF, about her extraordinary career
Tell us a bit about your childhood and where you grew up. What sparked your interest in pharmacy?
I was born and raised in Auckland, and had a very good secondary education at Epsom Girls' Grammar School. 
From a very early age, I thought a pharmacy career would suit me and I decided to "try before I buy". 
From the fourth form onwards, I worked Friday evenings and during school holidays as a "shop girl" in my local pharmacy where I learned a great deal about stock management and dealing with ­customers. 
I also gained a good understanding of the role of the ­community pharmacist. 
You went on to study pharmacy at the University of Otago. What was that like, and how do you see the study of pharmacy as having changed since you were a student? 
In those days, there were 20 students per year in the pharmacy course. It was a high-pressure course, with very little downtime during the week.
There was a heavy emphasis on science-based subjects and compounding, resulting in three to four-hour labs. 
The content of pharmacy training has changed enormously since then, in line with the practice of pharmacy. 
Nowadays, pharmacists have little need to compound their own medicines and do not need an in-depth knowledge of the chemistry of the drugs. 
Instead, there is a greater emphasis placed on other requirements, such as social skills and engagement with patients, professional practice in our multicultural society, diagnosis and medication reviews.
Where did you end up once you finished university? 
After completing my internship, I worked for several years at Dunedin Hospital. 
My husband then gained a post-doctoral position at Cambridge University in England and so, naturally, I went with him, and was able to find a job at Addenbrooke's Hospital in Cambridge, where we stayed for three years. 
This is a huge regional hospital with a significant teaching role; it was quite a culture shock. 
At the time, it was leading-edge practice. 
When I returned to Dunedin Hospital for another year, I was able to convince the team to get the medical fraternity to introduce ward pharmacy and pharmacist engagement in clinical rounds.
You and your husband then moved to Wellington. What did you do there?
My husband found employment in Wellington, so that meant another move. 
I joined the team at Wellington Hospital where I had a stint in a drug information role, as well as being a ward pharmacist, again with a very good team. 
That role was interrupted by the birth of my son and so I went on maternity leave. Four months after my son was born, I had a phone call asking if I could help at what was then the CIT School of Pharmacy. 
Did you enjoy teaching ­pharmacy?
Yes. I like helping people learn how to resolve problems and develop their skills. 
It was nice and handy to home and the hours were flexible, so it was easy to manage with a young baby. 
I had my daughter two years later, and was employed on a 50 per cent contract when the government decided to close the school down in 1989. 
What did you do then? 
There was a tiny advertisement in the newspaper about a part-time job at Trentham Military Camp in Upper Hutt. 
I decided I would apply, as I needed interview experience and it would keep my mind occupied while I waited to find a proper job. 
My colleagues encouraged me, with great hilarity at the thought of me in that environment. 
I agreed, imagining a real "fish out of water" scenario. 
The process was long and involved; then, to my great surprise, I suddenly found myself employed as the sole pharmacist within the New Zealand Defence Force.
What were your first ­impressions moving into the role with the NZDF? 
It was a huge shock to the system. It was the first time I had been employed somewhere where health was not the organisational focus.
The NZDF was hierarchical, rank-based and had its own interpretation of how things should be managed.
My first day on the job was very nearly my last, as there were many areas of practice that needed to be changed, and the challenge was daunting. 
Tell us about your journey working with the NZDF. What positions have you held during your time there and what have they entailed? 
It has been an incredible ­journey. I was employed by, and technically reported to, the Defence Medical Directorate at the strategic headquarters, but I was physically employed at the Base Supply Battalion, which was the army unit responsible for managing logistics supply. 
My role was the technical lead within the NZDF medical store. It was my introduction to the role of the "pharmacologistician". 
I also had a responsibility for providing pharmaceutical advice to the NZDF medical officers.
In this role, I had some diverse challenges, including:  
being part of the design team for a new facility for the medical store, and successfully arguing for compliance with good manufacturing practice requirements
the development of a repacking system and licence to enable the availability of predispensed medicines for the medics to administer 
teaching courses to give the medics an understanding of applied pharmacology and pharmaceutics
the development of medical kits for a range of operations–from the ejection seat of a Skyhawk jet, to the health management of an individual deployed for a year in a sole charge position
working with the doctors to develop a NZDF Preferred Medicines List
sourcing product overseas for medicines and medical devices needed on operations
working out transportation solutions for operational roles.
When the medical store was outsourced to a contracted supplier, I moved into the defence pharmacist role.
The role became more involved in the policies around medical practice, especially with respect to the NZDF medics, who are non-registered health professionals working under the direction of medical practitioners. 
My biggest challenge in that phase of my career was to work with the Ministry of Health to develop the standing order guidelines prior to the current regulations, and to then work with a team of eight doctors to develop the Defence Medical Treatment Protocols*. 
Talk about a tough job, trying to get eight doctors to reach a consensus was one of the biggest challenges of my working life.
Another restructure came around and my role changed again. As well as maintaining the pharmacist role, I was appointed as the director of defence health quality. 
My biggest accomplishment in this role was the introduction of a health quality framework and an incident management process. 
Both are tricky concepts to implement in a hierarchical organisation, and have required a long-term culture change to embed.
Restructured yet again, I was moved to my current position as the director of defence health policy.
This is an enormous role in which I am responsible for the management of all health policy. Health in the NZDF covers physical, mental, spiritual and social health. 
Defence health is like an amalgamated regulatory authority, DHB, PHO, occupational health provider, social service and spiritual support service. That's a lot of policy.
While I do not decide on the content, I have to understand it and how the policies fit in the bigger picture. 
Throughout all these positions, I have maintained my pharmacy practice. 
Outside of your day-to-day responsibilities, what opportunities has working with the NZDF presented?
The NZDF sponsored me to attend the International Pharmacy Federation Congress. This was the only venue where I was able to meet other pharmacists working in a military setting. 
I joined the Military and Emergency Pharmacy Section (MEPS) of the International Pharmaceutical Federation (FIP); even after more pharmacists joined the NZDF team, I have maintained this connection. 
Being a part of MEPS has been a fabulous part of my life. I quickly became a vice president of the section and in 2004 became the permanent secretary of the MEPS, a position I still retain. I have been awarded a fellowship by the Pharmaceutical Society of New Zealand. 
They have been a great supporter of my work and involvement with FIP, for which I am very grateful. 
I was also awarded an FIP fellowship in 2015, and I was deeply honoured when the FIP awarded me the Distinguished Practice Award last year.
What do you think has kept you working with the NZDF for so many years? 
What started as a temporary job has turned into a 28-year career. 
I always joke that the proper long-term job has not yet cropped up. 
What has kept me in the role is the incredible diversity, fascinating and intellectual challenges of the problem-solving, as well as the stimulation of working in a close-knit multidisciplinary team.
I really enjoy watching pharmacy practice change and develop external to defence, and then working out how we can adapt what we do to progress and improve NZDF practice. 
We have some very unique challenges, and, as a team, the pharmacists are very innovative while maintaining a high standard of professional practice.
What would you say has been the highlight of your career with the NZDF? 
This is very hard to decide, as there are so many highlights and fun things that I have done. 
If I had to pick one event, then it would be flying in a Hercules to the Solomon Islands to help solve some logistics problem during an exercise there. 
It was a sleep in the tent, get involved in the work on the ground and participate in a cultural engagement-type situation. 
One of the best bits was being flown around in an Iroquois helicopter on the side seat with the sides removed. Just me and the open air. 
And what about the low point? 
The downside would have to be the constant reviews that defence health undergoes.
 
*The NZDF Medical Treatment Protocols are a comprehensive set of standing orders that meet full legal compliance and are used for the diagnosis and applied treatment of NZDF personnel by the medics. These protocols are applied frequently in remote locations both in New Zealand and overseas when there is no doctor present.