Group of doctors urge colleagues to read the End of Life Choice Bill
+Letters
Group of doctors urge colleagues to read the End of Life Choice Bill
Friday 9 February 2018, 05:32 PM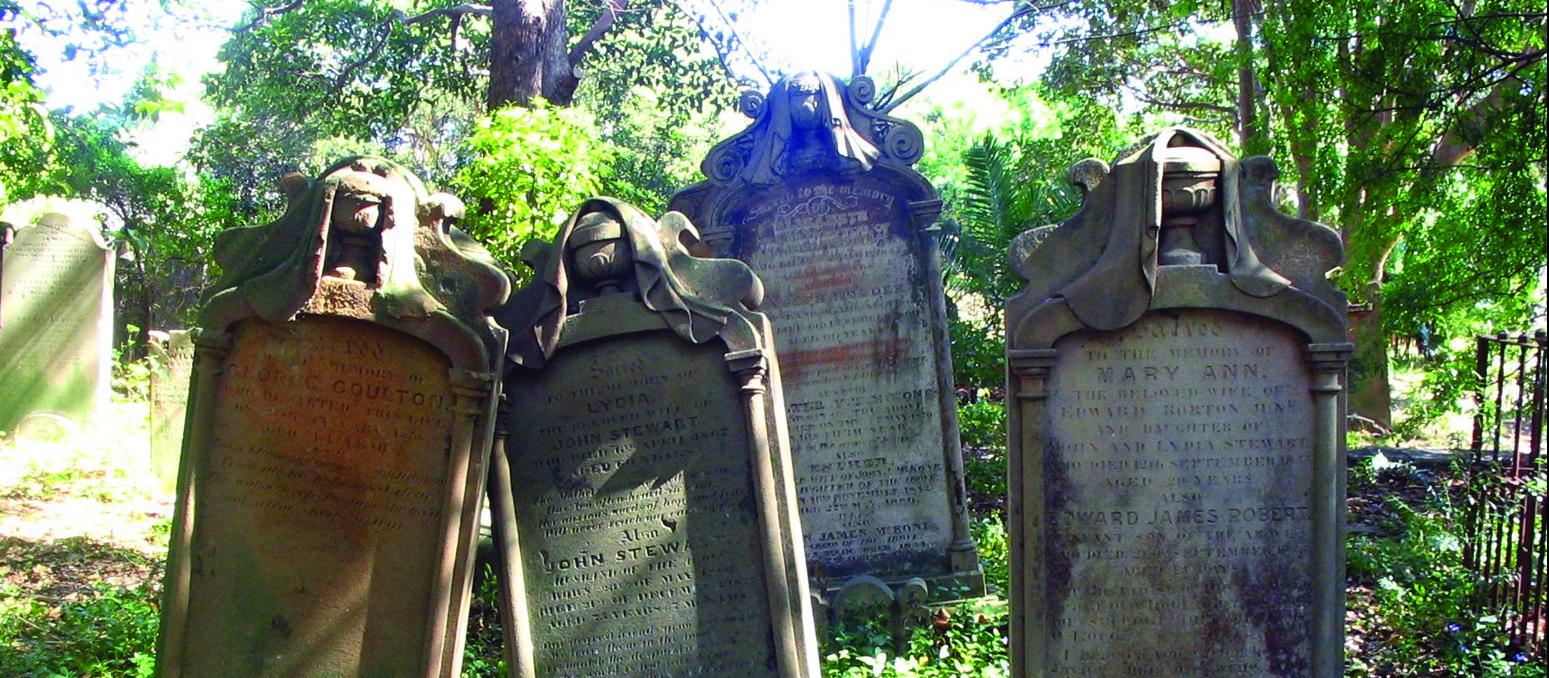 It is desirable that medical practitioners read the End of Life Choice Bill as it is quite likely that legalisation of voluntary assisted dying may have occurred before the end of 2018
This opinion piece has been submitted by 10 retired and working doctors - Jack Havill, Libby Smales, Dame Margaret Sparrow, Lannes Johnson, Angel Hancock, John Musgrove, James Davidson, Alison Glover, Stanley Koshy and Frank Kueppers. Further details of the authors are provided at the end of the article
The End of Life Choice Bill (David Seymour) has now passed its first reading by a large majority (76 for, 44 against). The select committee is part of the justice select committee, all members of which voted yes to the first reading.
Repeated scientific polls of the public over the years have shown increasing numbers supporting voluntary assisted dying, now 75-80 per cent supportive (Horizon Poll May 2017), so even if a referendum is held, it is likely the vote will support legalisation of a law to enable voluntary assisted dying.
It is desirable that medical practitioners read the bill as it is quite likely that legalisation of voluntary assisted dying may have occurred before the end of 2018.
Some parts of the Bill and related issues are discussed below and interested doctors are invited to participate in a group who support End of Life Choice in principle.
The End of Life Choice Bill (EOLC Bill) defines a person eligible for voluntary assisted dying as someone who:
Is aged 18 or over
Suffers from a terminal illness likely to end their life within 6 months, or has a grievous and irremediable medical condition
Is in an advanced state of irreversible decline in capability
Experiences unbearable suffering that cannot be relieved in a manner that he or she considers tolerable
Has the ability to understand the nature and consequences of voluntary assisted dying
Two medical practitioners must agree that the criteria are met, and the second doctor must be independent of the first.
The director-general of health will establish a group of medical practitioners known as the Support and Consultation for End of Life In NZ (SCENZ) Group. This group will maintain a list of medical practitioners, specialists in mental health, and pharmacists willing to participate in voluntary assisted dying.
The group will be responsible for allocating the independent medical practitioner, offer advice, and replacement where the medical practitioner has a conscientious objection to providing this service. The group will write standards of care, provide advice on medical and legal procedures, and provide practical assistance where required.
Procedures for voluntary assisted dying will include ingestion of the prescribed drug in the presence of the doctor, or a direct injection of the drug if the patient wishes.
What do doctors and nurses think of voluntary assisted dying?
The limited evidence we have from surveys of New Zealand doctors is that 35-50 per cent support voluntary assisted dying.1,2,3
The NZ Nursing Organisation (70,000 members) has a position statement supporting voluntary assisted dying, as does the Australian Nursing Federation. Surveys have indicated that 65-70 per cent of nurses in New Zealand are supportive of voluntary assisted dying.
Formal evidence is only part of the picture, and anecdotal evidence suggests that many doctors are neutral or supportive, but fear admitting this openly in the current organisational climate.
Opponents of voluntary assisted dying suggest doctors are not at all supportive and should keep out of the area of assisted dying due to the moral problems – they are there to cure the patients! To many doctors the moral issues associated with not being able to relieve suffering in the way that the patient wants, constitute a greater moral burden (not to mention the sadness they feel), and some disobey the law and deliberately help patients die illegally.4
The Royal Australian College of General Practitioners now supports voluntary assisted dying as does the Australian Medical Students Association – the coming generation of doctors.
The Canadian Medical Association (2014) states that: "physicians are committed to providing high quality care at the end of life. They are also committed to maintaining their patients' quality of life. There are rare occasions where patients have such a degree of suffering, even with access to palliative and end of life care, that they request medical aid in dying. In such a case, and within legal constraints, medical aid in dying may be appropriate. The CMA supports patients' access to the full spectrum of end of life care that is legal in Canada. The CMA supports the right of all physicians, within the bounds of existing legislation, to follow their conscience when deciding whether to provide medical aid in dying …'.
Other associations across the world are becoming neutral, or supportive, and it is obvious that there is gathering support from doctors, and this increases as legalisation occurs and doctors realise that voluntary assisted dying can be part of excellent care to the patient.
The relationship between doctor and patient
Some argue that voluntary assisted dying will destroy the relationship between the patient and the doctor. All the evidence is against this.
Katherine Morris (Surgical Oncologist, New Mexico, USA, who also worked in Oregon) describes her views in her submission to the New Zealand health select committee (2015-16): "The argument that AID (Assistance in Dying) will fundamentally change the nature of the physician/patient relationship does not make sense to me. My experience was the opposite.
"In my view, the most fundamental aspect of the physician/patient relationship is the imperative to meet the individual patient's health care needs. In this respect, the medical community does the very best that it can.
"If the medical community is not able to offer a cure, or extend life with good quality (as defined by the patient), and the patient's goal is a modicum of control over their dying process, then AID seems to represent a natural continuum of the physician/patient relationship.
"In those circumstances, AID is the physician seeking to help the patient meet their health care goals to the best of their ability."
Palliative care and hospices
GPs often find themselves in the centre of difficult treatment programmes as the patient bounces between home, hospice, hospital and resthomes. Development of palliative care and hospices in most of New Zealand has been admirable, but still has a long way to go.
It is important to know that movements supporting voluntary assisted dying, such as the End-of-Life Choice Society NZ, wholeheartedly endorse these modes of treatment and would see most patients described in the intended Bill as being helped by these services. In Oregon, most patients who have assisted death have been treated in a hospice environment.
In the Netherlands and Belgium, palliative care doctors have been some of the leaders in the voluntary euthanasia movement.5 However, for those who think palliative care is sufficient, there are a number of issues which should be considered including:
1) Relief of suffering from palliative care - It is clear that palliative care cannot always relieve physical suffering or "existential suffering" due to loss of autonomy and dignity, and there are a number of patients who ask for assisted medical death in spite of good palliative care. Palliative care health professionals argue their techniques are becoming increasingly refined, but some patients find the prospect of dying while under sedation repugnant. Figures released from an Australian study widely quoted in 2016 show that, 10-20 per cent of patients on hospice programmes experience unbearable pain/suffering as they die.6 Over 1000 submissions to the health select committee on assisted dying wrote about bad deaths in their relatives and friends, and many of these were in hospice. Some of these submissions were from experienced palliative care nurses and doctors supporting voluntary assisted dying.7
2) Patients not under direct palliative or hospice care - Libby Smales, a NZ palliative care physician, an experienced hospice doctor points out in her submission to the health select inquiry into assisted dying (2015-16), that there is a major shortage of palliative care experts in New Zealand. She also says, that even with the best palliative care, patients can have suffering deaths.
Dr Smales points out that in legalised jurisdictions where voluntary assisted dying has been authorised, mandatory referral to palliative care doctors has often been enshrined in law, which is not the case in New Zealand. Examples of this are in Belgium and Canada.
Lannes Johnson, who has extensive palliative care and general practice experience in Auckland), in his submission to the health select committee 2015-2016, points out that most patients do not die in hospice-controlled situations, but in resthomes (about 4 times as many).
He describes cases where horrible deaths have occurred because of lack of experience and entrenched attitudes about not "giving too much sedation and pain relief, in case it causes death".
3) Integration of palliative care and voluntary assisted dying - Palliative care and physician-assisted death are not mutually exclusive; the former should be universally provided at a high level, and the latter should be available as an adjunct where requested. In Belgium particularly, voluntary assisted dying has been integrated with heavily funded palliative care, and as a result the speciality of palliative care has grown enormously.
The Canadian law mandates growth of palliative care integrated with voluntary assisted dying. The recent Victorian law mandates a major increase in palliative care funding.
There are many other issues which medical practitioners have to work though, including the sanctity of life, the difference between murder and voluntary assisted dying, autonomy of patients, shifting norms in society, the mischievous claims that the aged and disabled are vulnerable to abuse in association with voluntary assisted dying, the difficulty that doctors experience in expressing their opinions when voluntary assisted dying is illegal, and moral issues usually related to religious belief.
In conjunction with an Australian doctors group who support voluntary assisted dying, we in New Zealand have set up a group of doctors who support End of Life Choice in principle. Some are retired, some are GPs, some are hospital specialists, and all are still working through the issues.
We have responded to the Gillett article on euthanasia in the NZ Medical Journal (19 Jan 2018) and sent a suggested survey to the NZMA which they could use for their members. We consult about various issues and share information about voluntary assisted dying.
If any medical practitioners wish to join this group of the contact person is Dr Jack Havill jackhavill@outlook.com. We are careful if a person wants to remain anonymous to those outside the group, and the individual's name will only be revealed with permission, for example, as signatures to a letter. We correspond by group emails.
About the authors
Dr Jack Havill is a retired intensive care specialist, corresponding author,  jackhavill@outlook.com
Dr Libby Smales, palliative care physician and grief counsellor
Dame Margaret Sparrow, retired sexual health physician
Dr Lannes Johnson, retired GP with special interest in palliative care
Dr Angel Hancock, GP
Dr John Musgrove, retired GP
Dr James Davidson, retired chemical pathologist
Dr Alison Glover, GP
Dr Stanley Koshy, GP
Dr Frank Kueppers, uro-oncology specialist surgeon
References
1. Havill J. Physician Assisted Dying – a survey of Waikato general practitioners. NZ Med J 2015;128(1409):70-71, 20 Feb 20
2.Poll of Doctors on Assisted Dying. New Zealand Doctor July 2015
3.Oliver Pam, Wilson M, Malpas Phillipa. New Zealand doctor's and nurses' views on legalising assisted dying in NZ. NZ Med J 2017;130(1456): 2 June
4. Malpas Phillipa, Mitchell Kay, Koschwanez Heidi. End-of-life medical decision making in general practice in NZ – 13 years on. NZ Med J 2015;128(1418):27-39, 24 July
5 Bernheim J, Deschepper R, Diselmans W, Mullie A, Bilsen J, Deliens J. Development of palliative care and legalization of euthanasia: antagonism or synergy? 2008;336:864-67
6.Wollongong University Health Services Unit – see submission by Dr Libby Smales to Health Select Committee on Assisted Dying.)
7. Dying Badly – NZ Stories, Havill and Barber. Online – see 'Yestodignity' website