RCPA reassures the community that COVID-19 vaccines are subject to rigorous safety processes 
+Undoctored
RCPA reassures the community that COVID-19 vaccines are subject to rigorous safety processes 
Wednesday 3 March 2021, 04:39 PM
2 minutes to Read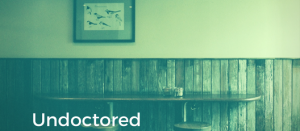 A new vaccine factsheet released by the Royal College of Pathologists of Australasia (RCPA) reassures the community that all vaccines are thoroughly tested for safety and efficacy before they are approved for use in Australia and New Zealand. This comes following the start of one of the largest and most complex immunisation programs in both Australia and New Zealand, an incredible milestone and achievement for the two nations
RCPA President Dr Michael Dray said,
"We have reached a significant step in the fight against COVID-19 and we encourage everyone to get vaccinated as soon as it is available to them. People can be assured that all vaccines approved for use have been subjected to extensive trials overseas to ensure they are both effective and safe. This includes a careful analysis of clinical trial data, ingredients, chemistry, manufacturing and other factors. The vaccines are also further assessed by the Therapeutic Goods Administration (TGA) in Australia, and the New Zealand Medicines and Medical Devices Safety Authority (MEDSAFE) in New Zealand, before they are rolled out.
"How well this vaccine works will depend on the uptake by the community, and that's what we really need people to do now. However, this is not the time for complacency, and we remind everyone to continue practicing safe behaviour even after receiving a vaccine. If anyone experiences symptoms, then they still need to get a COVID-19 test as soon as possible. We have to ensure that we take every step in continuing to contain the virus, therefore existing measures remain equally important."
After receiving a vaccination, anyone experiencing cold and flu like symptoms, such as a cough, fever, sore throat, shortness of breath or runny nose, even if they are mild, should still get tested for COVID-19 as soon as possible. The current recommended Polymerase Chain Reaction (PCR) tests remain effective for the various variants of COVID-19.
"Throughout the pandemic, pathology testing has been one of the most important tools in our fight to slow and reduce the spread and impact of the virus. To date we have performed over 14 million tests in Australia and over 1.7 million in New Zealand. Both numbers are astounding. Testing has provided us with the tools to track and combat the pandemic and map how it is spreading within our communities. This vital role remains as vaccines are rolled out across Australia and New Zealand.
"The gold standard Polymerase Chain Reaction (PCR) test remains the recommended test for COVID-19 in Australia in New Zealand, and people can be reassured that this test is still effective against the different virus strains that are emerging," said Dr Dray.
The majority of PCR tests are aimed at more than one specific part of the virus to increase their chance of still being able to detect such variant strains. These tests are reviewed by regulatory bodies, the TGA in Australia, and MEDSAFE in New Zealand. Manufacturers and accreditation bodies (the National Association of Testing Authorities (NATA)/RCPA in Australia and International Accreditation New Zealand (IANZ) in New Zealand) are also required to ensure that PCR tests are able to detect mutant variants as they arise.
To view and download the new factsheet, visit: https://bit.ly/3rca8au