Southern DHB Emergency Operations Centre set up for Southland flood risks and evacuations
+Undoctored
Southern DHB Emergency Operations Centre set up for Southland flood risks and evacuations
Wednesday 5 February 2020, 04:46 PM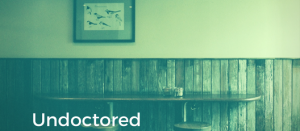 Southern DHB has set up an emergency operations centre (EOC) in response to rising water levels in the Mataura River, with the risk of flooding, and road closures in the affected areas.
The EOC is currently working to support Civil Defence Southland, and to ensure staff and patients in facilities in the affected areas are safe from potential flooding, and that all health needs are met.
Southern DHB EOC is also assisting a number of age residential care facilities in the affected areas who are at risk of flooding to evacuate residents to alternate accommodation, and are currently coordinating placement beds.
18 residents of Wyndham and Districts Community Rest Home were evacuated to Mimihau Hall in Wyndham, Southland earlier today.
To ensure these residents receive the most appropriate care, the Southern DHB EOC has coordinated a helicopter to uplift the 18 residents from Mimihau Hall to Southland Hospital by helicopter.
Four of these residents will be cared for at Southland Hospital, and the remaining 14 will be taken to age residential care facilities in the Invercargill area.
As the road situation continues to evolve, please check the New Zealand Transport Agency website for updated information https://www.journeys.nzta.govt.nz/traffic.
For latest information and evacuation alerts in effect for Gore, Mataura, and Clutha please check the Civil Defence Southland website www.civildefencesouthland.govt.nz.